DANNY MAKES IT 3 WINS IN 3 DAY AND 1500 MILES!
25-10-2008
Congratulations to Danny Cook on following up his wins at Ludlow (AJA chase) on Thursday and at Baden-Baden on the Flat yesterday (on an outsider by a nose, where he was recognised as Fegentri World Champion runner-up to Donal Macauley of Ireland) with making it a hat trick by winning the seller at Stratford-upon-Avon this afternoon in spite of severe sleep deprivation!!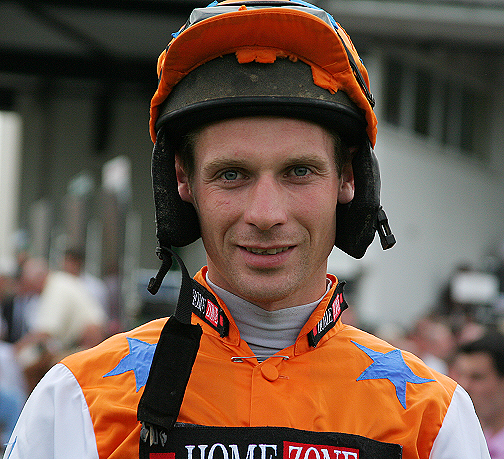 Today's selling hurdle produced an exciting finish with five in line coming to the second last and when asked,  Star Tenor was able to quicken away for Danny to lead past the post. Many thanks to Danny for being such an excellent Fegentri representative for Great Britain this year.Meanwhile, Gemma Gracey-Davison currently holds third place in the ladies Fegentri tables and travels to Seville next weekend for the penultimate ladies race meeting before looking forward to the final two ladies races in Mauritius in early December.