SERENA BLAZES A TRAIL TO MAKE THE BATHWICK TYRES LADIES SERIES HER OWN!
25-10-2008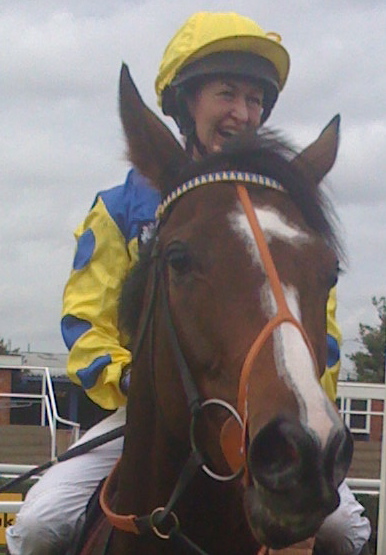 MANY CONGRATULATIONS to Serena Brotherton on claiming the Bathwick Tyres Ladies Series 2008 so decisively today at Newbury by winning the finale in this year's series of 8 races with ease for Alan King on his top class staying hurdler Blazing Bailey.
By this stage in the series, which began back in early May at Salisbury, the winner of the series was down to three top class lady amateur jockeys (pictured here before today's race) – Gemma Gracey Davison (24 points), Emily Jones (22 points) and Serena Brotherton (27 points).
A totting up of the points after today's race was hardly necessary, with Blazing Bailey always handy and quickening when asked to win with ease.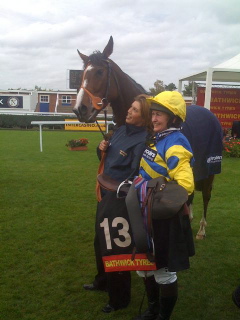 Serena can now look forward to the coveted prize of a holiday of a lifetime, thanks to the generosity and loyal support of Wayne and Sarah Clifford of Bathwick Tyres and we thank them enormously for their fantastic series which has again given some great racing experiences to our lady amateur jockeys and also of course given so much pleasure to us all.