Serena Brotherton wins again but Alyson Deniel takes Sawfish Software's Ladies Series 2008
29-10-2008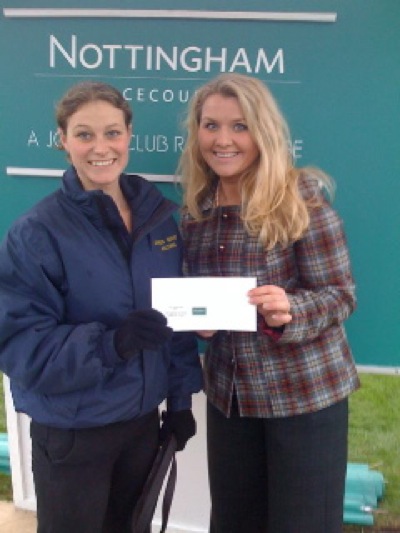 It was no coincidence that Ginny Hull, Marketing Executive of Sawfish Software, picked out James Given's Dream of Olwyn in the paddock for the best turned out prize today at Nottingham for the Sawfish Software Ladies Series finale.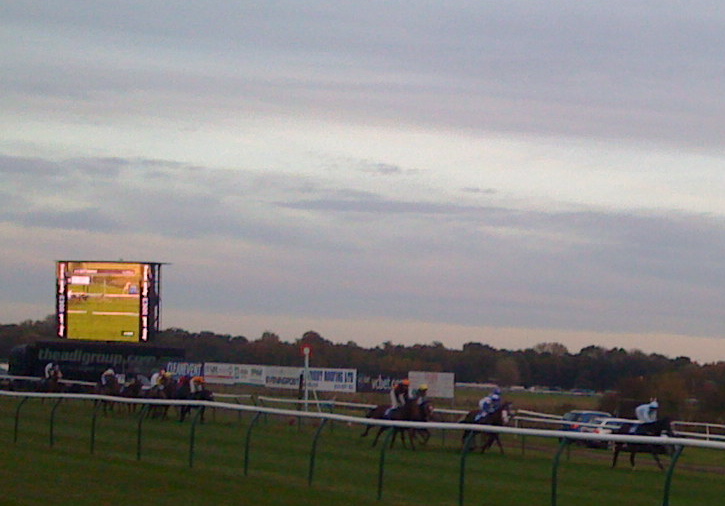 The filly was clearly feeling well and always travelling to give a dream ride to Serena Brotherton (shown above after passing the post), taking it up as they turned into the home straight and maintaining her gallop to scorch home clear of the remainder.
This win gave Serena valuable points in Steve Hull's Sawfish Software Series, but not enough to deny Alyson Deniel retaining her lead to take home the series trophy.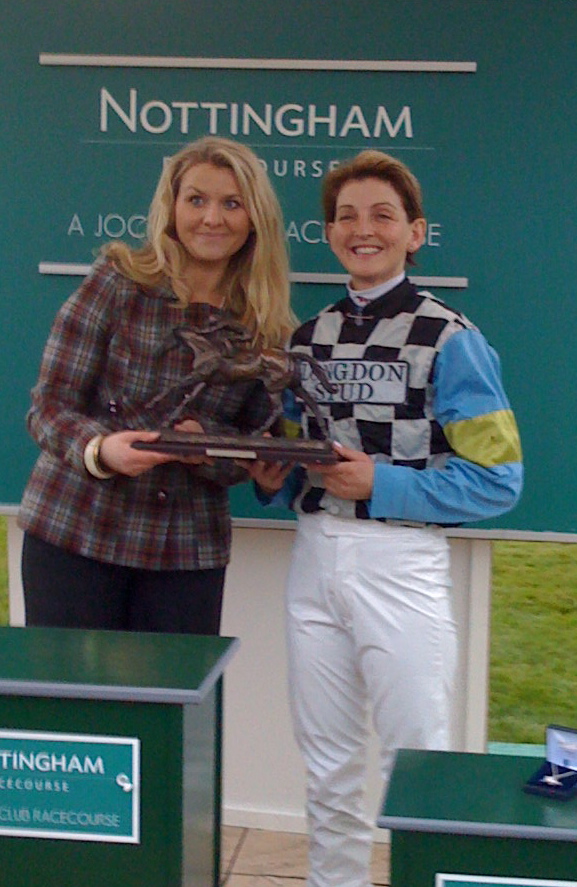 Many congratulations to Alyson and to Serena, and a huge thank you to Steve Hull and Sawfish Software for such an exciting end to the season for the ladies with this series now having completed its second year.
 Only one race now remains for this season, that being a mixed race at Musselburgh on 7th November.