FLAT AMATEUR CHAMPIONSHIPS FINALISED AT LAST!
08-11-2008
HUGE CONGRATULATIONS to Amy Ryan and Simon Walker for their tremendous achievements in winning the Amateur Lady Flat Jockey  and Amateur Gentleman Flat Jockey Championships for 2008.  
Amy ended the season with 6 wins, 2 ahead of her nearest rivals – past dual winning Lady Amateur Flat Champion  and this year's Bathwick Champion Serena Brotherton, Alyson Deniel and Emily Jones – who all were on the 4 winner mark each and share the runner-up slot.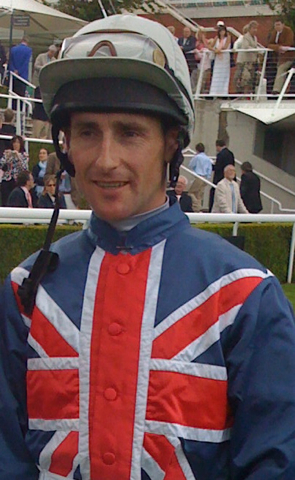 Simon's season ended with a winners total of 4, one ahead of his nearest rival Joshua Moore (Bollinger Series winner 2008) with 3 wins, and Joshua has therefore secured himself the gentlemen's runner-up slot for 2008.  This is a great achievement for Simon Walker, being his 4th amateur Flat title in the last 5 years.
MANY CONGRATULATIONS TO OUR CHAMPIONS
AND TO EVERY AMATEUR JOCKEY WHO HAS RIDDEN A WINNER THIS SUMMER – WELL DONE TO YOU!!