CHELTENHAM CHRISTMAS CRACKER CELEBRATES CHAMPIONS
18-12-2008
The weather may have stopped racing at Cheltenham on Saturday 13th December but nothing was going to stop the AJA Christmas party held at the racecourse that evening to celebrate our Champions who braved the floods to get there!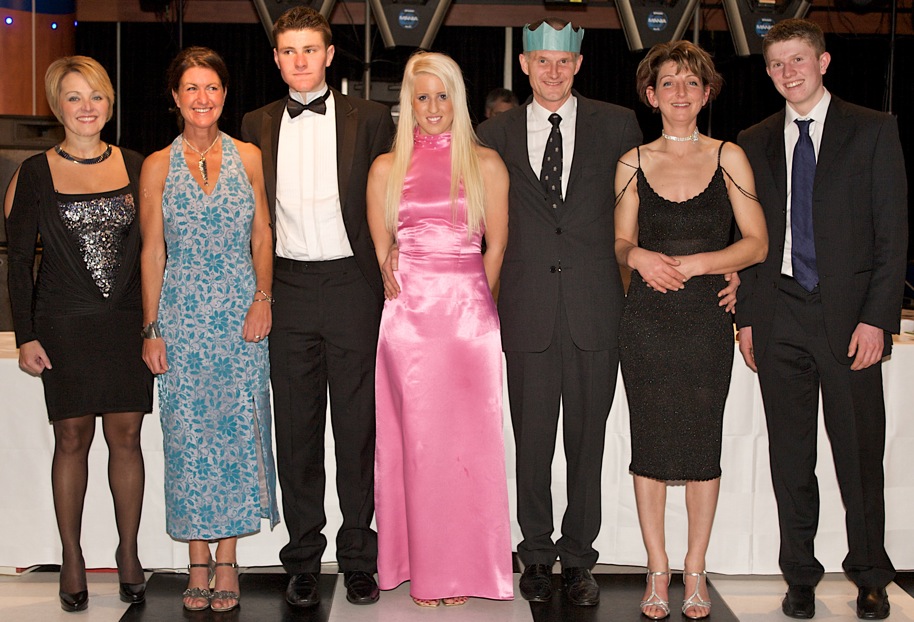 The Champions Line Up:  Emily Jones, Serena Brotherton, Nick Scholfield, Amy Ryan, Vice President Dr Philip Pritchard, Alyson Deniel and Joshua Moore.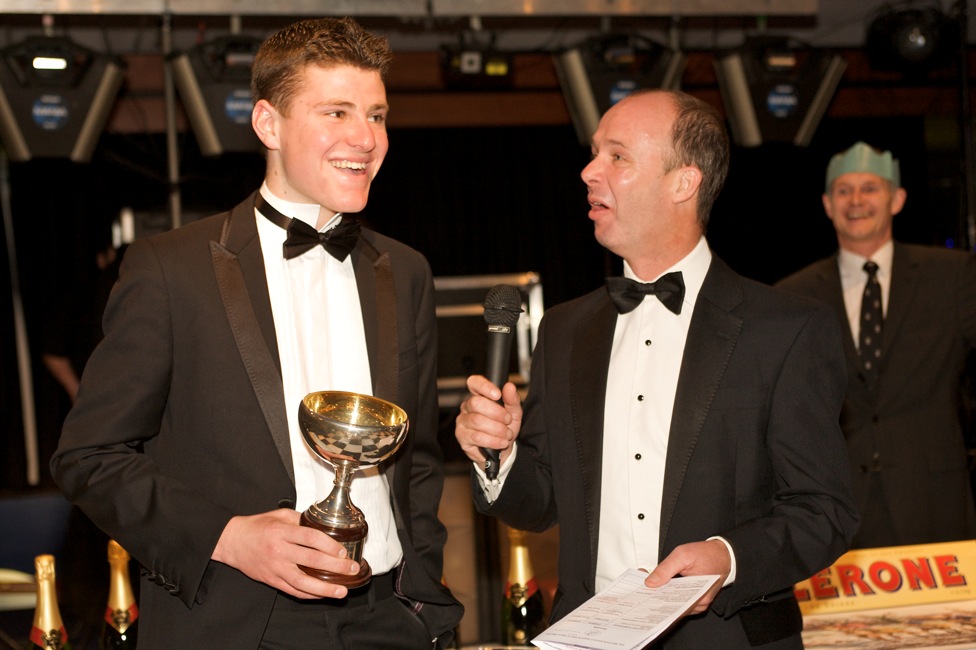 Nick Scholfield, Champion National Hunt Amateur Gentleman Jockey 2007/8, is interviewed by Luke Harvey and thanks Paul Nicholls for his support.  Nick rode 20 winners in the season, one ahead of his nearest rival, the previous season's Champion Thomas Greenall.  With racing abandoned, the Champion National Hunt Amateur Lady Jockey for 2007/8, Rose Dobbin, was unable to attend.  Rose was also awarded the President's Prize for the year, having ridden the most winners of any other amateur jockey in the season with 21 wins.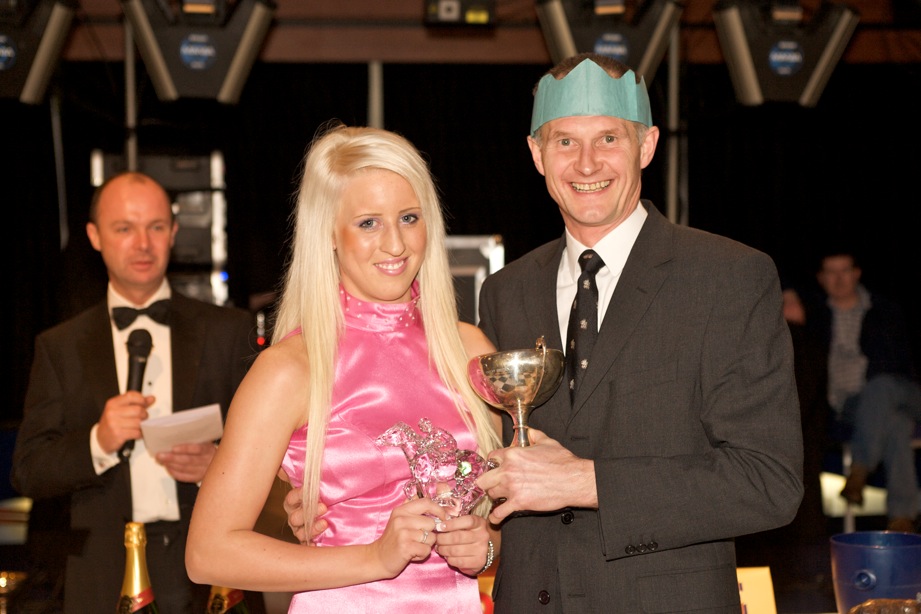 Amy Ryan, Champion Flat Amateur Lady Jockey 2008, receives her Champion's Trophy from AJA Vice President Dr Philip Pritchard.  Amy rode 6 winners in the season, with the runner-up slot being shared by three lady jockeys with 4 wins each, those being Serena Brotherton (who also won the Bathwick Series), Alyson Deniel (who also won the Queen Mother's Cup) and Emily Jones.  Alyson was awarded the Weatherbys' Flat Ride of the Year Award for her ride at York.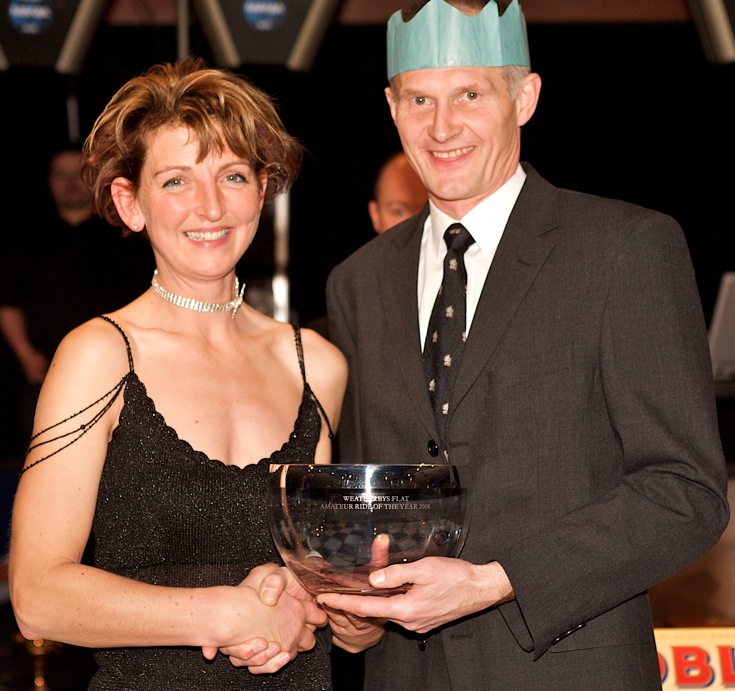 Many congratulations to all of our champions!
Further pictures of the evening can be viewed on the AJA Group on FACEBOOK. 
ROLL OF HONOUR
ALL-WEATHER CHAMPIONSHIP 2007-2008
CHAMPION AMATEUR RIDER Simon Walker Nicola Jefferson
NATIONAL HUNT CHAMPIONSHIP 2007-2008
GENTLEMAN CHAMPION AMATEUR RIDER Nick Scholfield Thomas Greenall
LADY CHAMPION AMATEUR RIDER Rose Davidson Jacqui Kidd
FLAT TURF 
CHAMPIONSHIP 2008
GENTLEMAN CHAMPION AMATEUR RIDER Simon Walker Joshua Moore
LADY CHAMPION AMATEUR RIDER Amy Ryan Serena Brotherton 
Alyson Deniel
Emily Jones
WEATHERBYS PRIZE 
(most memorable ride) 2008 NH:  Charlie Huxley
FLAT:  Alyson Deniel
PRESIDENT'S PRIZE 2008 Rose Davidson