DANNY COOK SUBMITS TO OLIVER GREENALL IN CHAMPIONSHIP BATTLE
28-04-2009
Having represented Great Britain and become Fegentri World Champion Runner-Up last year, Danny Cook has enjoyed pole position most of this jump season in the amateur tables.  That was before Oliver Greenall warmed to the task and they have played a game of cat and mouse streets ahead of their rivals, being the only two gentlemen jockeys to earn double figures this season.  Two weeks ago Danny was on 18 wins and Oliver 17.  That was before a fantastic fortnight for Oliver during which Danny had to sit out a 12 day ban (following the Huntingdon wrong course incident) and watch from the sidelines as Oliver (pictured below)  has ridden 6 winners including Amicelli at Cheltenham and a double at Perth which included Laertes in the Highlands National.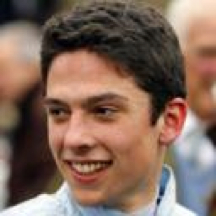 Unable to call upon the horsepower of his fellow jockey to give a sustained battle to the line, Danny (pictured below) has decided to turn professional before the end of the season and takes out his professional licence today.  We wish him good luck in his professional capacity.  It is excellent to see the amateur route provide a schooling ground for such a talented and promising jockey.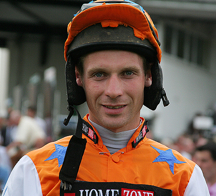 Meanwhile, with Oliver's nearest rival now being Donal Devereux on 9 winners, it looks likely that we should all be offering many congratulations to Oliver on his tremendous achievement, especially considering the nasty injury he sustained recently at Cheltenham when bruising his spleen.  The champions will be presented with their usual magnums of champagne at Stratford on Saturday 23rd May.  Lucy Horner  currently leads the ladies on 11 winners, her nearest rivals being  Georgina Andrews and Rose Dobbin on 5.