Nottingham Ladies Night welcomes Fegentri ladies for the first time on a sultry July evening
04-07-2009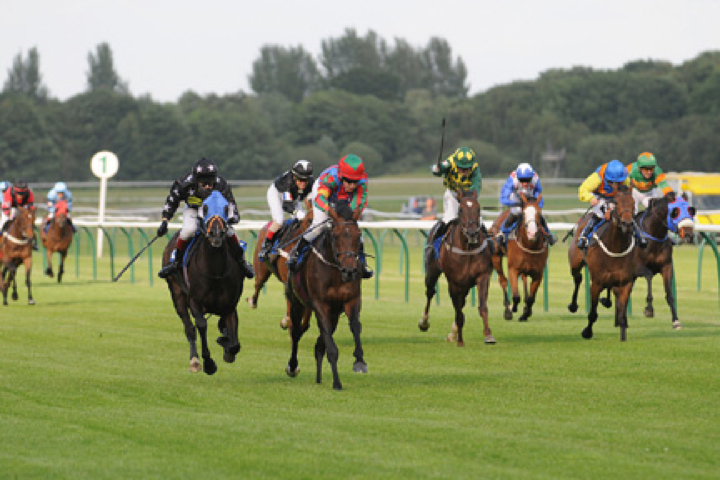 Ladies Night at Nottingham on 4th July provided a great stage for a thrilling Fegentri ladies flat race with the finish fought out by GB representative Claire Allen and Germany's Nadine Gratz, with Nadine getting the upper hand as the post drew close to win by a neck.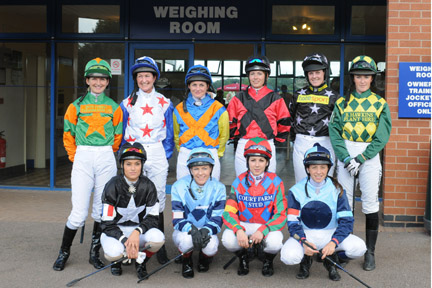 The British team, made up of this year's GB Fegentri representative Claire Allen as well as Serena Brotherton, Alyson Deniel and Lorraine Ellison, rode against Fegentri lady jockeys representing France, Germany, Ireland, Norway, The Netherlands and Switzerland in a field of 10 runners.  Ireland was third with Clare MacMahon and all the lady jockeys agreed that Nottingham is a great course with a crowd who gave them a wonderful welcome.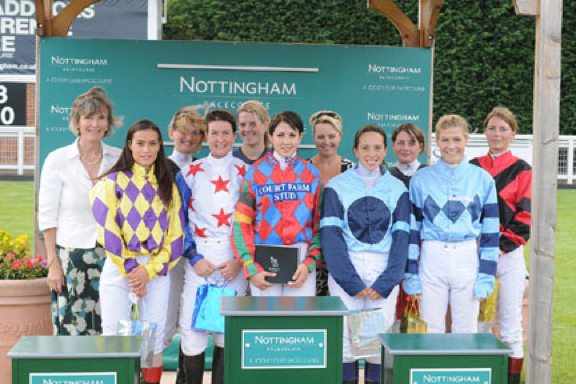 Left to right:  (Sarah Oliver), Melanie Plat (France), Alyson Deniel, Serena Brotherton, Claire Allen (Great Britain), Nadine Gratz (Germany), Emily Jones, Paula Wolters-Flierman (Netherlands), Lorraine Ellison, Catherine Burri (Switzerland) and Cathrine Engebretsen (Norway).