Breaking news on Faye Bramley's victory in France
31-08-2009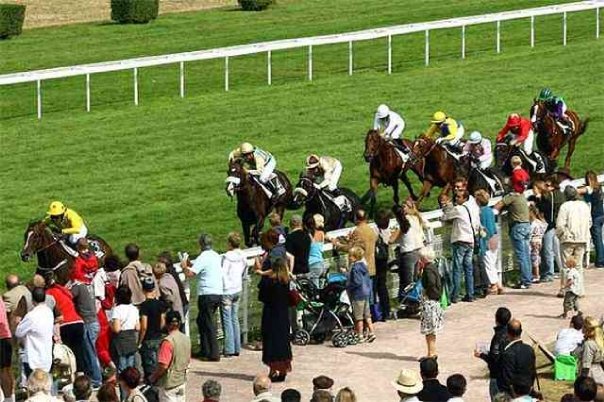 Clairefontaine on Saturday was a bitter sweet experience for leading amateur lady jockey Faye Bramley.
As the only English jockey taking part, Faye enjoyed a facile win in the Prix du 21eme Arrondissement Prix des Pervenches for trainer Eoghan O'Neill aboard BARRICADO.
Unfortunately Faye was dislodged from the saddle after pasting the post and the fall broke her ankle.
A wheelchair had to ferry Faye back to the weighing room for her to weigh in before being whisked off to hospital and we all wish her a speedy recovery and a swift return to the saddle.