BOLLINGER FINALE BECKONS FOR SIMON WALKER AND JOHN ENNIS IN FIGHT FOR TITLE
20-09-2009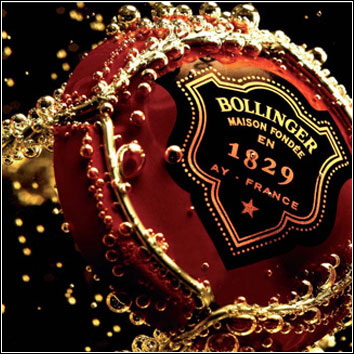 BOLLINGER are our longest standing sponsors of any amateur riders' series in Great Britain today and we are indebted to them for their fantastic support with no less than twelve races for gentlemen on the Flat this summer.  Bollinger supply the series winning rider and runner-up with Bollinger champagne as well as providing the winning rider of each individual race with a magnum and so it is not surprising that these races create so much interest within our ranks.  This series never fails to provide a story and undoubtedly contributes a huge amount to the finesse of our gentlemen riders in the racetrack.

  The final race of this year's Bollinger Series, the sixteenth in its history, will (once again) feature reigning Bollinger champion SIMON WALKER (currently leading on 38 points) who has to finish in front of current runner-up JOHN ENNIS (30  points) to take the fourth Bollinger title of his prolific winning career.

This Friday 25th September will see the final showdown at Ascot with the possibility of the runner-up slot being taken by last year's series winner JOSHUA MOORE  (22 points), but only if he should ride the winner.
Simon has previously won the Bollinger title three year in succession (2003, 2004 and 2005)  before being deposed by this weekend's Ayr William Hill Bronze and Silver Cup supremo Barry McHugh in 2006, Scottish Grand National winning jockey Charlie Huxley in 2007 and last year Joshua Moore.
To avoid a jockey in contention for the title being balloted out, only those amateur jockeys who have ridden in one (or more) of the races within the current series are permitted to ride in the finale.  The current table is as follows:
| | | | | | |
| --- | --- | --- | --- | --- | --- |
| Results up to Sunday 20th September | | | | | |
| NAME | 1st (10 points) | 2nd (6 points) | 3rd (4 points) | 4th (2 points) | TOTAL |
| | | | | | |
| Mr Simon Walker | 3 | 1 | – | 1 | 38 |
| Mr John Ennis | 1 | 3 | – | 1 | 30 |
| Mr Joshua Moore | 1 | 1 | 1 | 1 | 22 |
| Mr Ross Birkett | 1 | 1 | – | 2 | 20 |
| Mr Scott Dobson | 1 | 1 | – | 2 | 20 |
| Mr Phil Collington | 1 | 1 | – | – | 16 |
| Mr Ben Morris | 1 | – | – | – | 10 |
| Mr Marcus Price | 1 | – | – | – | 10 |
| Mr Sam Twiston-Davies | 1 | – | – | – | 10 |
| Mr Ashley Bird | – | – | 2 | – | 8 |
| Mr David Eustace | – | 1 | – | 1 | 8 |
| Mr James Banks | – | 1 | – | – | 6 |
| Mr Chris Martin | – | 1 | – | – | 6 |
| Mr Ben Brisbourne | – | – | 1 | – | 4 |
| Mr Stephen Harrison | – | – | 1 | – | 4 |
| Mr Patrick Millman | – | – | 1 | – | 4 |
| Mr Oliver Murphy | – | – | 1 | – | 4 |
| Mr Gary Oliver | – | – | 1 | – | 4 |
| Mr Jack Quinlan | – | – | 1 | – | 4 |
| Mr Jack Sherwood | – | – | 1 | – | 4 |
| Mr Mark Walford | – | – | 1 | – | 4 |
| Mr Paul Norton | – | – | – | 1 | 2 |
| Mr Joshua Pearce | – | – | – | 1 | 2 |
| Mr Dale Swift | – | – | – | 1 | 2 |