Ireland host Fegentri GA
08-02-2010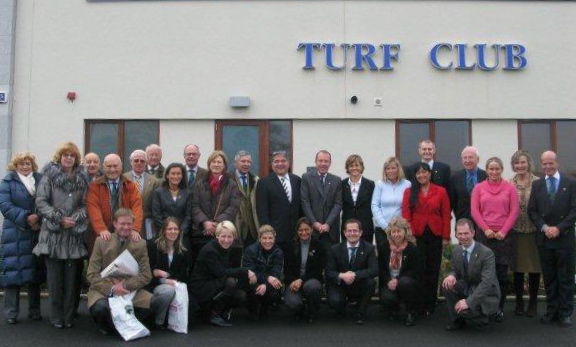 Ireland hosted the 55th General Assembly of Fegentri at The Turf Club, Kildare on Saturday 6th February and the Gala Dinner was held that evening in Newbridge. Delegates from Belgium, Denmark, Germany, Great Britain, Ireland, Italy, Norway, Qatar, Spain, Sweden, Switzerland, Turkey and the United States enjoyed the weekend which included a trip on Friday to the Irish National Stud and also to Gilltown Stud were Sea The Stars was led out to a very appreciative audience.
Ian Chanin, 2009 GB representative (whose Fegentri season was cut short by a broken leg) attended the ceremony on behalf of 2009 Lady World Vice Champion Claire Allen to receive her award which was presented to him by AJA Vice President Dr Philip Pritchard.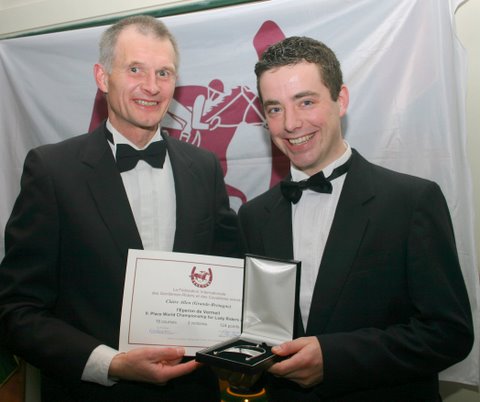 A major improvement in the Fegentri score system was unanimously agreed at the GA when one single score system was decided upon for 2010 and the future, eliminating the old double points system of "home" and "away" scores.