KATIE WALSH WINS NATIONAL HUNT CHASE
17-03-2010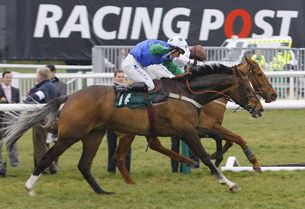 Ferdy Murphy provided Katie Walsh with POKER DE SIVOLA to outstay her close friend and rival Nina Carberry on BECAUSEICOULDNTSEE and win today's National Hunt Chase at Cheltenham.
After jumping the final fence together, the two girls fought out a thrilling finish with Katie giving her horse a fine strong ride to score and leave her father Ted unusually lost for words whilst live on Channel Four.  
Katie too was speechless and overcome with this, the biggest win of her career on what she described as "the best day of her life".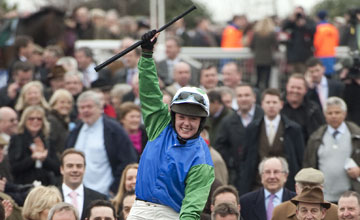 Brother Ruby added "She works her heart out and I am delighted for her."  
Many congratulations to all connections on a great victory.