Rejuvenated Jacqueline Coward enjoys winning spare ride at Ayr
04-07-2010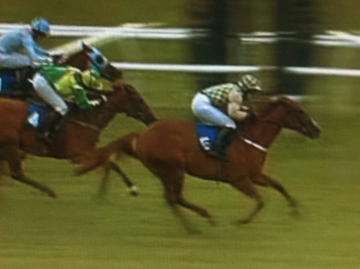 Jacqueline's patience and perseverance on the long slow road back to recovery following her serious fall at Catterick in February 2009 (in which she was dramatically airlifted off the course) finally paid off today in style at Ayr.
Jacqueline was a late substitute for Miles Seston who was unable to do the weight and this spare ride managed to give Jacqueline her first winning ride under Rules since her injury.
This is a huge achievement for Jacqueline after such a long and deliberate recuperation and we all send her very many congratulations!