Chester's Pink Mile
12-07-2010
Racing for Change organised a ladies race with a difference as the opener on Friday night's card when a pro-am race was staged at Chester in aid of Breast Cancer Care.  Each lady jockey  wore pink colours in a bid to raise £25,000 for the charity.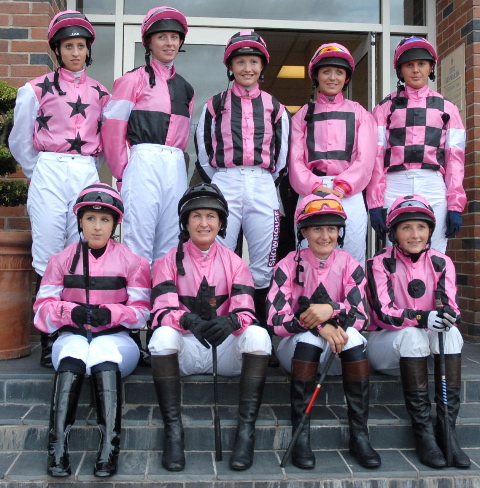 Ladies pictured on the Weighing Room steps (clockwise from top left):  Amy Ryan, Jemma Marshall, Kelly Harrison, Kirsty Milczarek, Miss Michelle Mullineaux, Miss Victoria Barr, Miss Wendy Gibson, Miss Serena Brotherton and Miss Nikki McCaffrey.
Amateur Lady Flat Champion 2009 before turning professional, Amy Ryan completed a double on the day by landing this unique race on Rascal in the Mix, having won earlier in the day at Newmarket.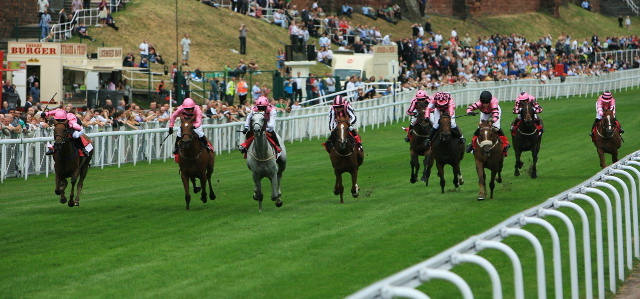 RFC spokesman Nick Attenborough was delighted with the success of this initiative which was part of a planned campaign to connect with a wider audience.