Ruth Jefferson heads the Fegentri ladies world championship tables after Deauville!
06-08-2010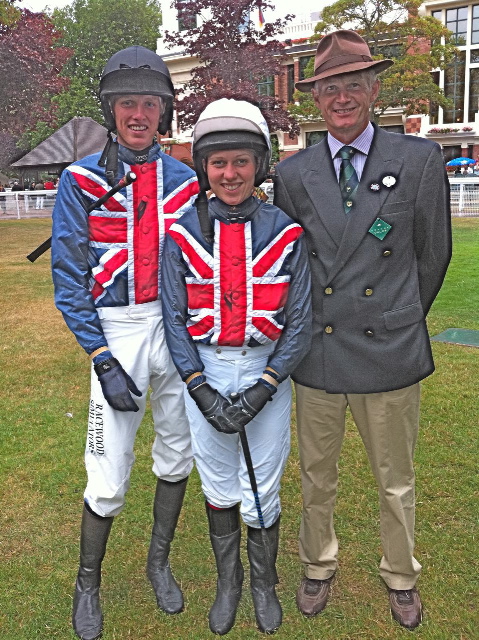 A busy weekend in Deauville ended with Great Britain's Ruth Jefferson heading the ladies table having been placed 4th in the ladies race on Saturday and 3rd in the ladies race on Sunday.  She now travels to The Curragh this Sunday where she rides the 25/1 outsider in a field of 10 runners but the points are currently close between the top five girls: Ruth for Great Britain on 133; Pauline Boisgontier for France on 127; Nina Wagner for Germany on 117; Tina Henriksson for Sweden on 107 and Cathrine Engebretsen for Norway on 103.  Ruth also rode in the Fegentri World Cup of Nations on Sunday where she was 4th.
Meanwhile Harry Challoner is lying 3rd in the gentlemen's table for Great Britain.  The gentlemen's world championship is headed by Florent Guy for France who cannot be beaten with 207 points already accumulated, but there is a challenge for the runner-up slot.  Paul Power for Ireland currently lies in 2nd place with 76 points and Harry has done well to accumulate 45 points already considering that he did not receive an invitation to ride in either Belgium, Spain or Auteuil, France. Harry finished 3rd in the World Cup of Nations on Sunday and he is photographed above with Ruth and AJA Vice-President Dr Philip Pritchard.