York Racecourse hosts AJA Dance
07-11-2010
Many thanks to Jacqueline Coward and to Pip Tutty for taking on the role of organising the AJA Dance in the North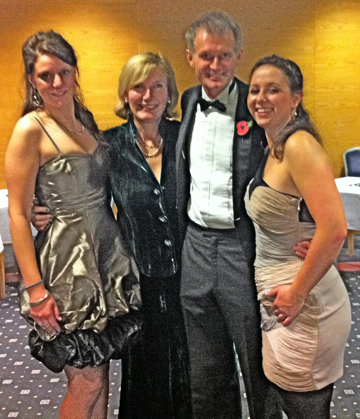 They chose York Racecourse to host the party which saw over 160 member support them and a good time was had by all.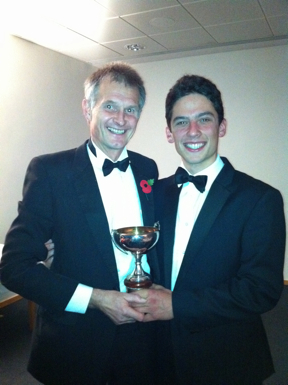 Oliver Greenall received his cup from AJA Vice President Dr Philip Pritchard for his NH Championship of 2009/10.
Other champions are:
Lady NH Jockey Champion 2009/10: Isabel Tompset
All-Weather Jockey Champion 2009/10 : Serena Brotherton
Flat Gentleman Champion 2010: Simon Walker
Flat Lady Champion 2010: Serena Brotherton
Huge thanks to Pip and to Jacqueline for all of their hard work in putting on such a good evening, dancing to the Zooms, resulting in a healthy profit which will help to fund amateur races next season.