Congratulations to Sam Waley-Cohen on great GN ride
09-04-2011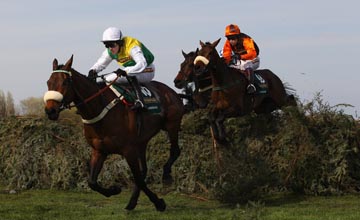 Sam Waley-Cohen's gallant attempt to become the first amateur jockey to win both the Gold Cup and the Grand National – and in the same season – came very close today when he finished second on Oscar Time to Ballabriggs, beaten only two and a quarter lengths by Donald McCain's winner in a gruelling finish.
After a thrilling ride Sam said "It has been a phenomenal season and an honour to be riding in such big races.  The plan was to come with a smooth run through the race.  He has a huge jump and I tried to just get him popping, trying to save ground.  He gave me a phenomenal ride.  The Grand National is a race where if your horse takes to the fences he gives you the best ten minutes of your life."
Trainer Martin Lynch added:  "Oscar Time didn't put a foot wrong and neither did Sam.  Maybe next year."
Congratulations to Sam on a great ride.