Ladies shine at Carlisle's Ultimate Ladies Night
02-08-2011
The rain held off for most of the evening and when it finally came there was no way that it could dampen the atmosphere at Carlisle on Monday evening which was electric with a thronging crowd of over 10,000, mostly female on their finery!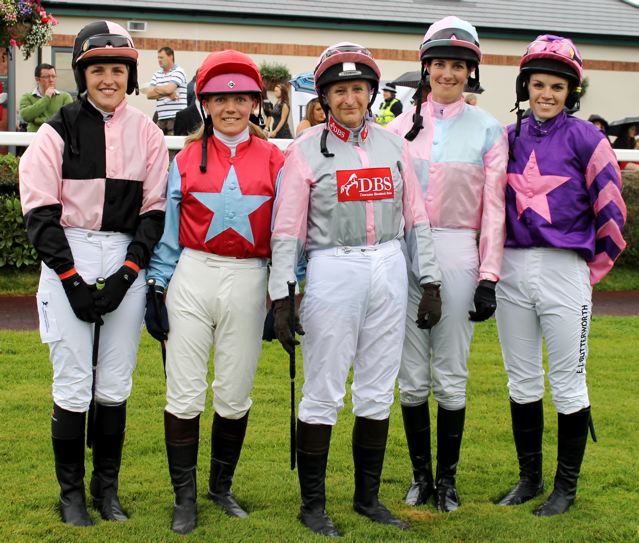 The evening kicked off with a charity race in aid of Breast Cancer Care and Breast Cancer Campaign with 5 lady riders – Liz Butterworth, Isla Goldie, Liza Harrison, Meregan Norwood and Andrea O'Keeffe – having raised £25,000 for the two charities.  This race was especially meaningful for Meregan who survived breast cancer herself two years ago, and also for Andrea whose husband trainer Jedd is currently fighting throat cancer.  It was very special to see Andrea win the race and be welcomed by her three small sons and husband into the winner's enclosure.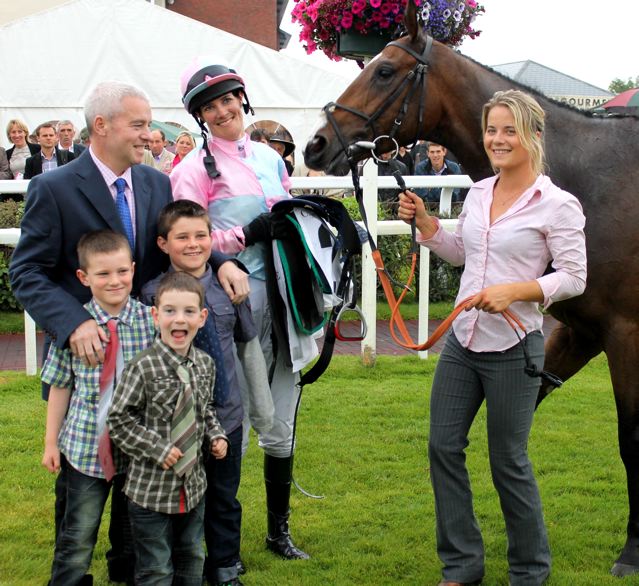 The first Pro-Am race of the evening is surely one that Freya Brewer will never forget. Having ridden 25 point-to-point winners, this was Freya's first win on the Flat which she achieved with ease on NEWBURY STREET for Patrick Holmes, leading from over a furlong out and drawing clear to win by 1 1/4 lengths.
The second race of the evening went to the pros with Sophie Doyle scoring  for Jennie Candlish on OPUS MAXIMUS but the amateurs were not to be denied for long as Carol Bartley, triple lady amateur flat champion, showed the benefit of her great experience by making steady headway on SOPRANO from midfield for boss Jim Goldie and lead from two furlongs out, staying on strongly to win as she pleased by 7 lengths.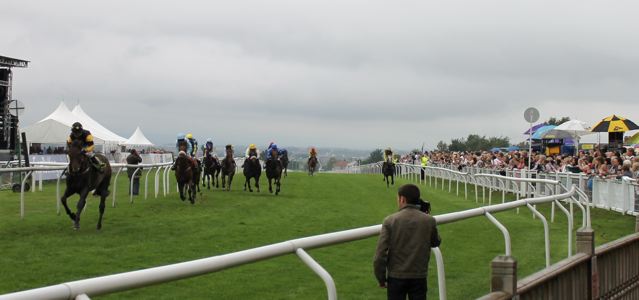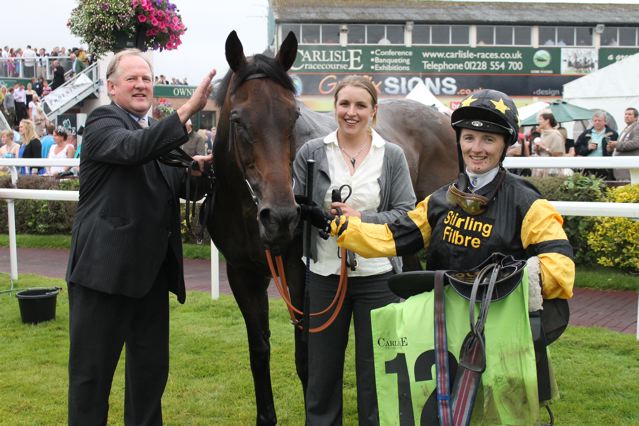 The most valuable race of the evening, The Edinburgh Woollen Mill Stakes, was the next on the card and won with screams of support from the crowd by Emma Sayer on her trainer mother's HOT ROD MAMMA.  The horse having taken a keen hold, Emma held her up to make smooth headway from two furlongs out when she was going so easily that she was able to switch left and quicken on the outside of the field in the final furlong to win with ease by 3 3/4 lengths.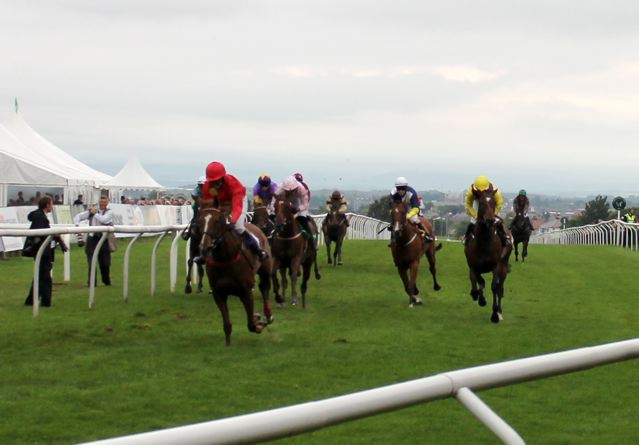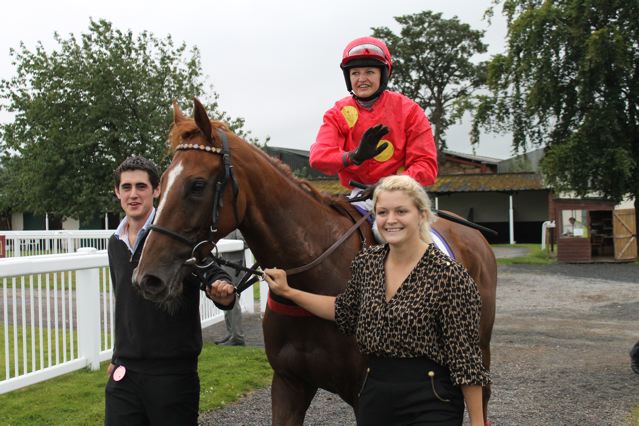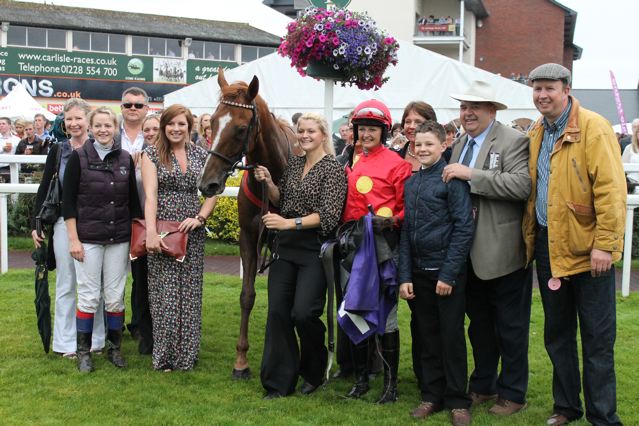 The next on the card, named after the entertainment eagerly awaited by the huge crowd, the Alexandra Burke Live Tonight Handicap, was won by Harriet Bethell on Brian Ellison's BOY THE BELL.  Having got to work on the horse from 3 furlongs out, the partnership made progress to lead inside the final furlong and held on by 3/4 of a length.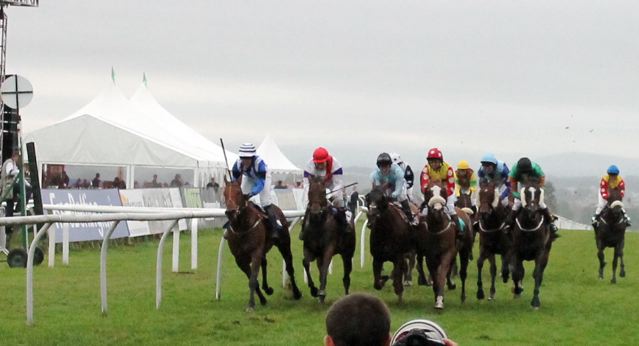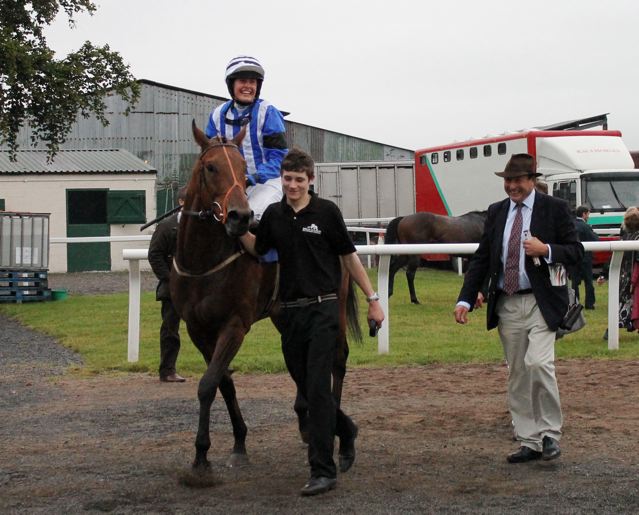 As the steady drizzle turned to torrential rain and the ground softened, the last race was won by Lucy Alexander for Martin Todhunter on DAYTIME DREAMER in a thrilling finish, heading Beneath ridden by former amateur lady flat champion Amy Ryan to score by a head.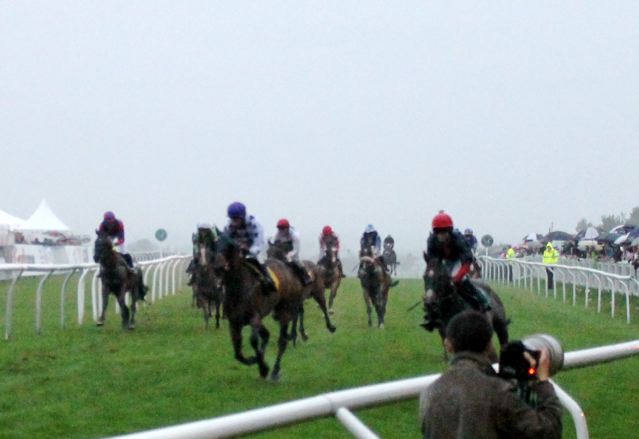 Lucy did well to keep the partnership intact after the winning line with her horse loosing his footing on the wet ground.
A huge thank you to both the British Horseracing Authority and Carlisle Racecourse, and especially John Baker, Richard Clements and Sue Ellis, for their fantastic support in staging this world first Ultimate Ladies Night which certainly lived up to its name.  And many congratulations to Andrea O'Keeffe, Freya Brewer, Carol Bartley, Emma Sayer, Harriet Bethell and Lucy Alexander on their great winning rides!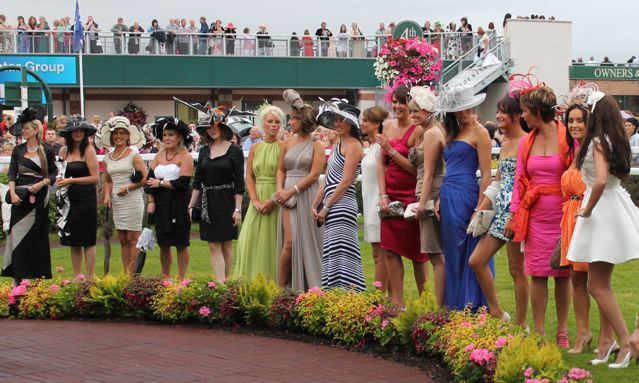 Ladies line up for Best Dress Lady Competition