Many support Issy & Dickie @ AJA Champions Ball
05-12-2011
Many thanks to everyone who came along and supported Isabel Tompsett and Richard Hawkins at the AJA Champions Dance on Saturday.  It was wonderful to see such a great turnout and especially to have both Isabel and Richard with us – something beyond our wildest hopes not so long ago.  A great mix of both the amateur and professional ranks were there to support our two injured jockeys who both continue to astonish us by continuing from strength to strength on their roads to recovery.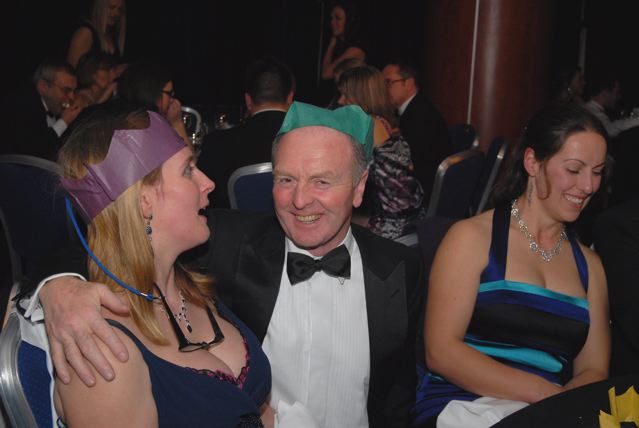 Isabel Tompsett greeted by Jonjo O'Neill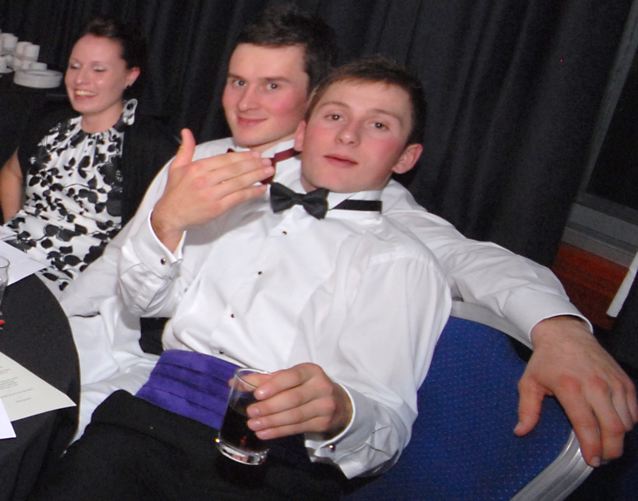 Richard Hawkins (centre) joined the celebrations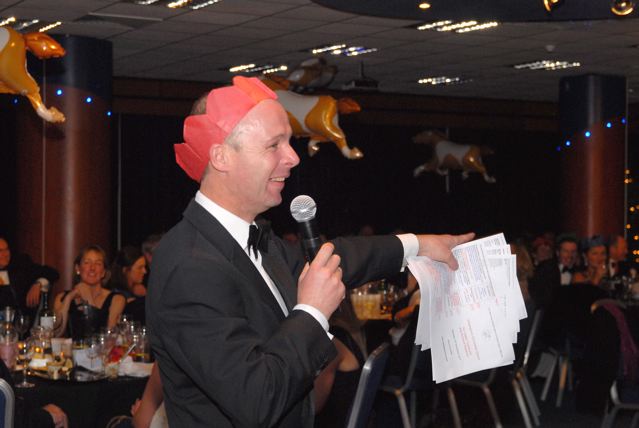 The incomparable Luke Harvey excelled as compere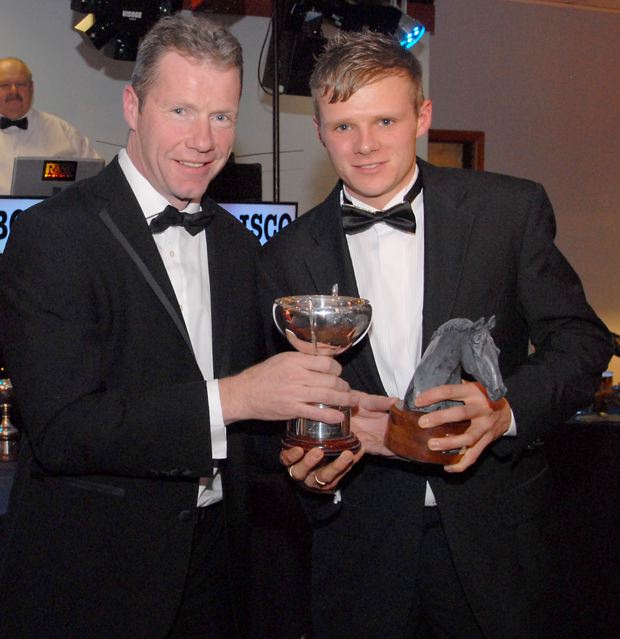 Chris Martin, All-Weather Amateur Champion 2010/11, receives his cup and trophy from Mick Fitzgerald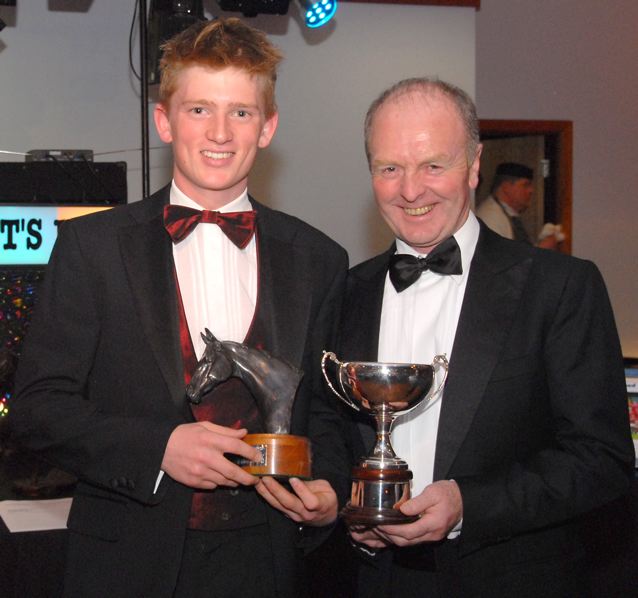 Ryan Mahon, NH Amateur Champion 2010/11, receives his cup & trophy from Jonjo O'Neill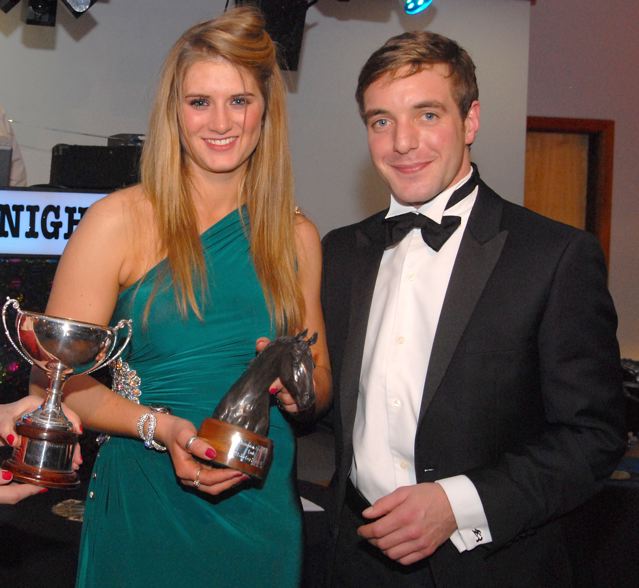 Gina Andrews, NH Lady Amateur Champion 2010/11 receives her trophy & cup from Andrew Tinkler who was able to attend the event being out of action with a broken hand.  (Gina is of course also reigning Lady Point-to-Point National Champion.)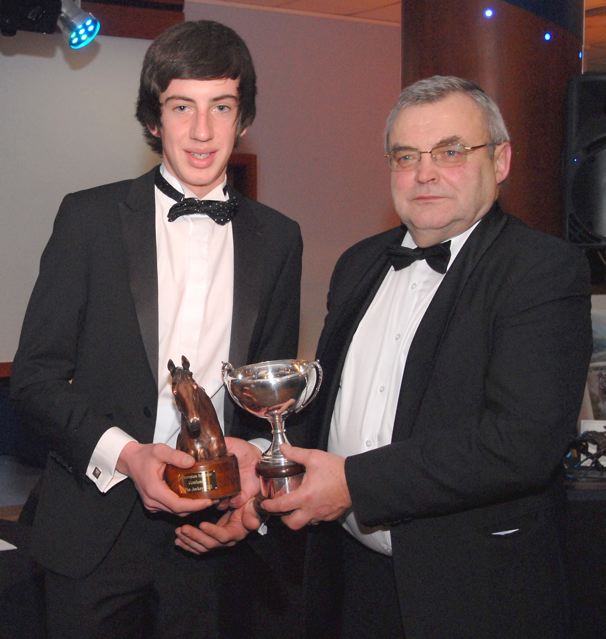 Robert Williams, Flat Amateur Champion 2011, presented with his prizes by AJA director & Ludlow supremo Bob Davies
Serena Brotherton,  for the 5th time (& 3rd successive) Flat Champion Amateur Lady Jockey, presented with her cup and trophy by Carl Llewellyn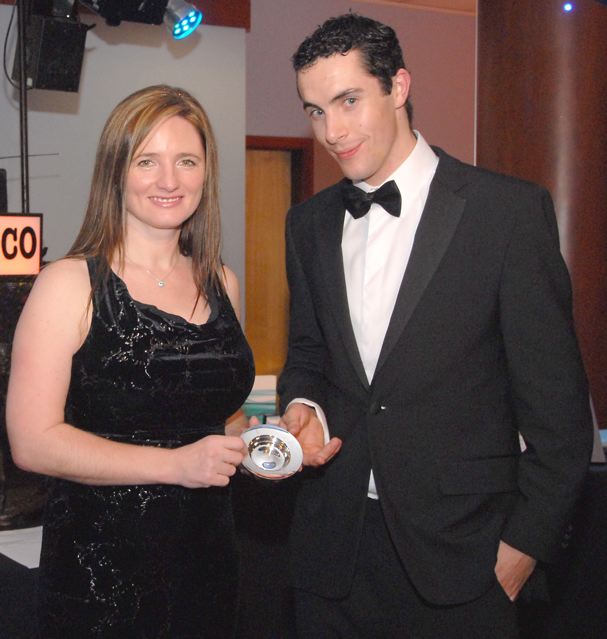 Carol Bartley received her runner up trophy from Aiden Coleman for the Flat Lady Championship 2011.  (This was Carol's first outing since breaking both arms and she is still unable to straighten her right arm.)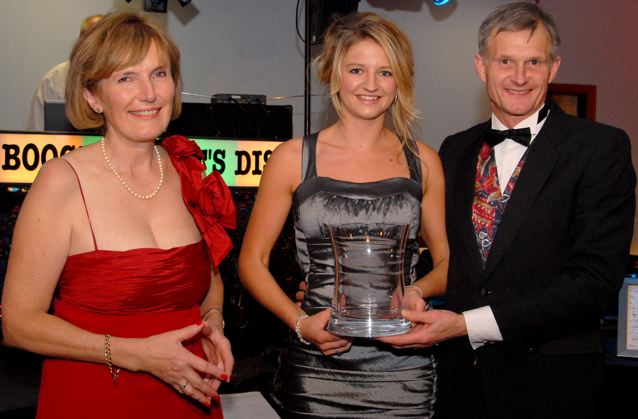 Emma Sayer received her Weatherbys Flat Ride of the Year award from AJA president Dr Phil Pritchard. Sadly Sam Waley-Cohen was unable to attend to accept his equivalent NH award for his win on Long Run in the Cheltenham Gold Cup 2011.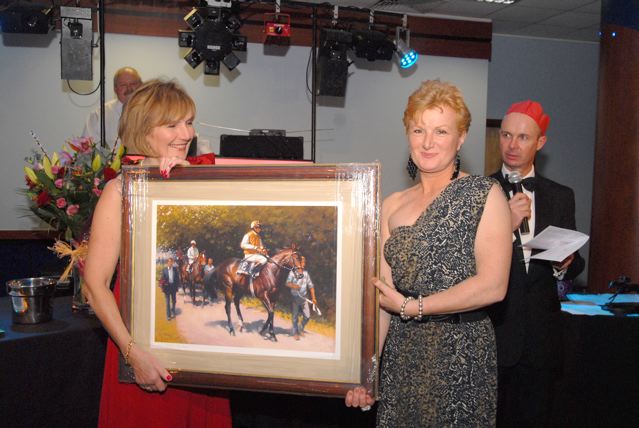 Sarah Oliver hands over one of the raffle prizes to past triple winning Champion Flat lady jockey Sarah Bosley whose husband Martin assisted with the auction.