OLYMPIC HOPE TINA COOK WINS FESTIVAL CHARITY RACE
15-03-2012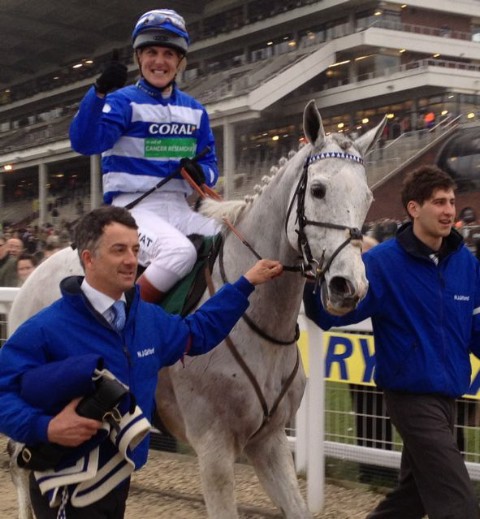 The third day of the Festival concluded on a high with the 3rd running of the charity race in aid of Cancer Research UK and an emotional win so soon after the loss to racing of legendary jockey and trainer Josh Gifford, with his daughter Tina Cook riding Pascha Bere to storm up the hill from nowhere and win with ease!
12 jockeys took part in what has now become a hugely oversubscribed event that has raised over £400,000 since it was first run in 2010 and has raised over half as much again this year.  Other jockeys taking part were Trainer's wife Candida Baker, ATR presenter Gina Bryce, Welsh opera singer and tv personality Shan Cothi, Irish Field journalist Niall Cronin, RUK presenter Niall Hannity (who lost over 3 stone to participate!), scrap metal specialist James Hughes, Cancer nurse Lindsey Hunting, Trainer's daughter and sister Jo McCain, Coolmore Stud's assistant Wendy Normile, local trainer's wife Jelly O'Brien and Greater Manchester firefighter Stuart Parr.
If you would like to support this event, please visit www.justgiving.com/festival and donate now!