Pontefract hosts 2 divisions for the ladies
02-07-2012
The week could not have started better for Rebecca Smith and Harriet Dukes, both ladies triumphant today at Ponty in two competitive divisioins of the Tim Easterby Racing Partnerhip Ladies Handicap.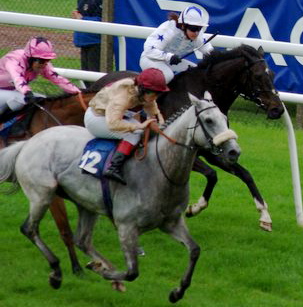 The first division saw Rebecca's jockeyship tested aboard Micky Hammond's temperamental PERTIUS.  Held up in the rear until half a mile from home, the partnership tracked the leaders and spotted a gap in the final furlong to stay on well and swoop in the final 100 yards, denying victory to Alyson Deniel on SHALOO DIAMOND and win going away.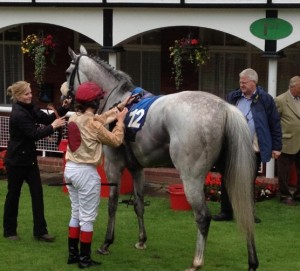 The second division saw the successful partnership of Harriet Dukes and RUB OF THE RELIC fresh from victory at Wolverhampton exactly a week earlier reproduce a winning performance.  Tracking the leaders in the early stages, Harriet kicked for home a furlong out with a well timed run to hold on from Shelley Birkett and ENTRANCE by 3/4 of a length.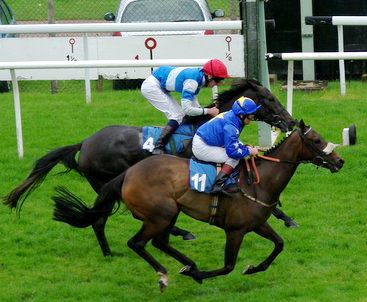 Congratulations to both lady jockeys!