Pompadour welcomes Jack Barber & James Cowley
15-07-2012
The 3rd annual excursion to Arnac-Pompadour's historic and spectacular course by kind invitation of Francis Delord was enjoyed this weekend with GB represented by Jack Barber and James Cowley.   AJA Director Richard Dunwoody was there not only to offer advice walking the course along with Dr Patrick Paihes (pictured below) but also in his role as professional photographer.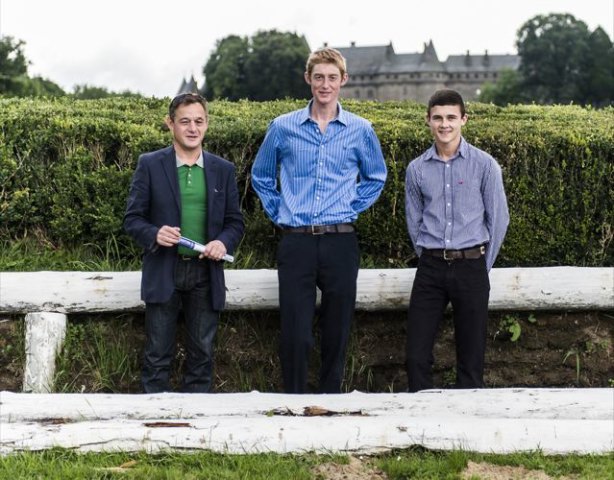 Both lads were given rides in the Tri-Nations Hurdle, with Jack finishing 3rd, and also in the chase over the formidable permanent fences where they finished 4th and 5th respectively.
Jack was then also asked to ride in his first ever flat race on the sand, Patrick Paihes having sustained a crashing fall in the chase!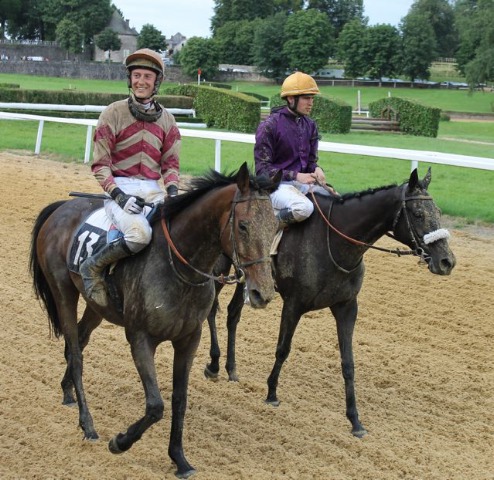 A great time was had by all and we now look forward to hopefully a race in Ireland later this season before Folkestone host their return match on 4th December which was won in such spectacular fashion last year by Cyril Coste for Francis Delord.