SIMON AND SERENA RULE SUPREME!
21-11-2012
Simon Walker and Serena Brotherton, All-Weather Champion and Runner up 2011/12, photographed at Wolverhampton 30th March 2012
Those familiar names SIMON WALKER and SERENA BROTHERTON head the Flat Amateur Championships tables again for 2012, having ended the All-Weather 2011/12 season in the Spring with Simon as Champion and Serena runner-up.  Simon Walker achieved his Gentleman Flat Amateur Jockey Champion  title with a total of 5 wins and his nearest rival in the runner-up position was Freddie Mitchell with 3 wins.  This is the 8th time that Simon has taken the championship, having won it originally in 2003.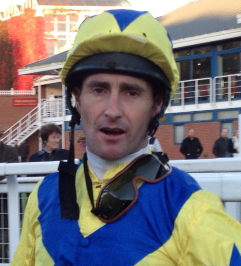 Serena Brotherton achieved her Lady Flat Amateur Jockey Champion title with a total of 6 wins, 2 ahead of her nearest rival Jacqueline Coward on 4 wins.  This is Serena's 6th Championship on the Flat, and her 4th consecutively.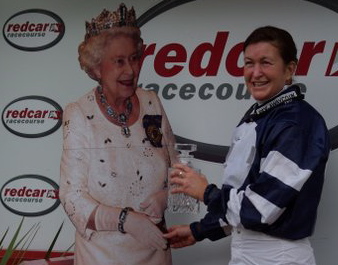 Many congratulations to both of our Champions and to all amateur jockeys who rode winners this season.  (The final tables can be found by clicking on the left column link.)