ALY DENIEL WINS FOR GB DOWN UNDER!
01-02-2014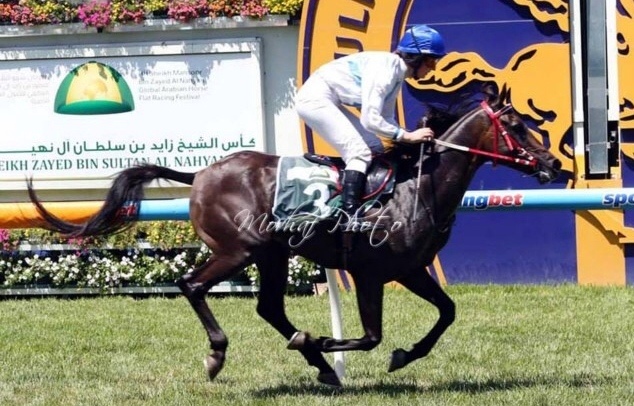 The 2nd race of 2014's HH Sheikha Fatima bint Mubarak Ladies Arabian World Championships took place today.  Many congratulations to ALYSON DENIEL who enjoyed a winning ride on Conderosa Millennium Silver whilst representing Great Britain in Caulfield Racecourse, Melbourne, Australia (known locally as "The Heath").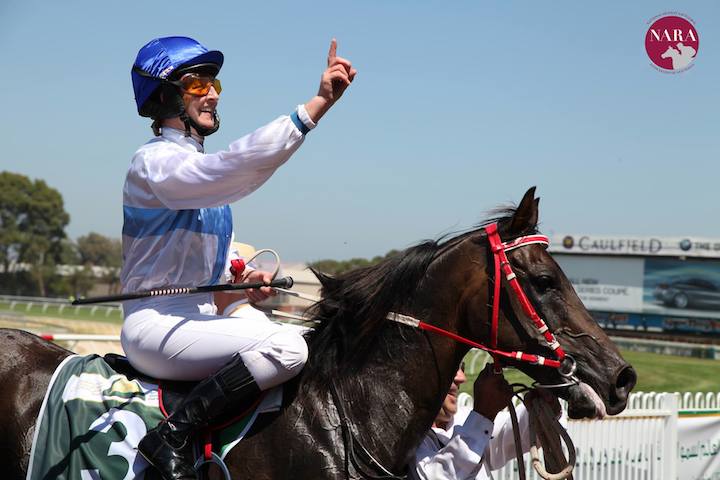 This was a fantastic achievement for GB!  Many congratulations also to UAE representative Anoud Al Suwaldi finishing 2nd in only her 2nd ride and to France's Blanche de Granvilliers finishing 3rd.  It was announced by Lara Sawaya that 2 professional lady jockeys will have rides in each of the races for 2014 alongside amateur ladies.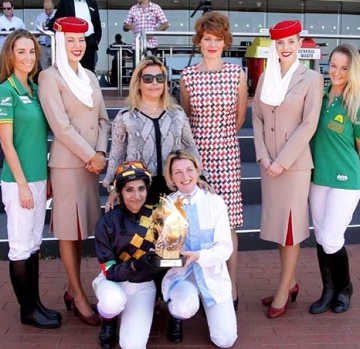 Many thanks must go to His Highness Sheikh Mansoor Bin Zayed Al Nahyan, HH Sheikha Fatima bint Mubarak and Lara Sawaya for this incredible opportunity given to one of our lady jockeys to represent Great Britain abroad and many thanks also to Team NARA Australia and Caulfield Racecourse for hosting this race.  The next race in the series will be for professional lady jockeys only racing on snow in St Moritz on 23rd February, followed by Texas on 8th March when we hope to receive an invitation for another of our lady amateur jockeys to participate.