Sam Waley-Cohen enjoys Crabbie's Fox Hunters success
03-04-2014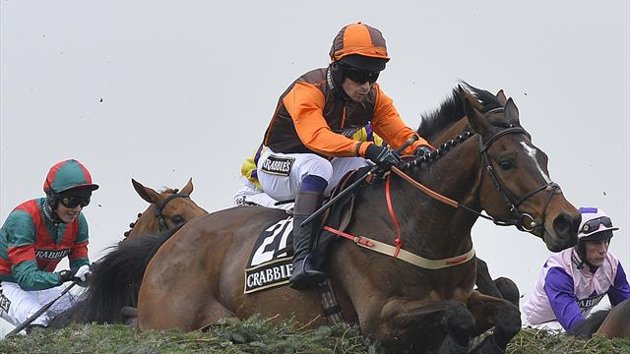 A perfect preparation for Saturday's Grand National bid with LONG RUN was enjoyed today by Sam Waley-Cohen when his new recruit WARNE carried him to victory in the Fox Hunter's Chase.
Managing to avoid loose horses for most of the way around, WARNE gave a thrilling display leading from start to finish and passing the post 13 lengths ahead of last year's winner, 14 year old TARTAN SNOW.  Favourite MOSSEY JOE (winner of his last 5 races) finished in third place with his rider Damien Skehan picking up an 11 day whip ban.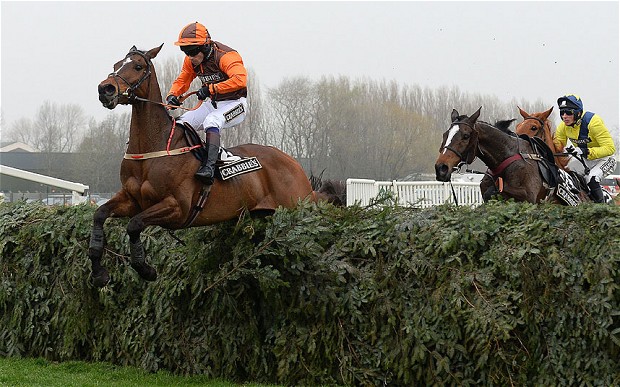 This was a third success in this race for Sam, riding a horse purchased recently by his father Robert with three American friends who include Charlie Fenwick, the amateur who won the 1980 Grand National on BEN NEVIS.
Poignantly the victory resulted in the Waley-Cohen family being presented with the trophy that they themselves had presented to Aintree in memory of Sam's brother.  Thomas Waley-Cohen died aged 20 of bone cancer 10 years ago and Sam dedicated his success to him.  Sam said "When we won the race with Katarino there was no owner's trophy so we decided to give something in memory of Thomas.  We have been trying to win it back ever since and I am so excited to be here and to have done that.  Thomas lives and rides with me the whole time and it's a great day."
Downpatrick Trainer Brian Hamilton said that winning connections would probably bypass Punchestown now and aim for the Galway Plate. Many congratulations to them all.