Oman hosts the 59th Fegentri General Assembly
04-04-2014
The Fegentri 2014 AGM was held in Al Bustan Palace in Muscat, Sultanate of Oman, on Thursday 3rd April by kind invitation of Brigadier Abdul Razak Alshahwarzi, Commander of the Royal Cavalry, Oman.  An opening ceremony presided over by the Sultan of Oman took place before the AGM when Fegentri President Madame Nathalie Bélinguier announced the recent sponsorship she had negotiated on behalf of Fegentri with Longines with a 5 year term.  This sponsorship agreement asks for all host racecourses of Fegentri races worldwide to display Longines/Fegentri banners on-course and for winning horses to wear Longines/Fegentri rugs.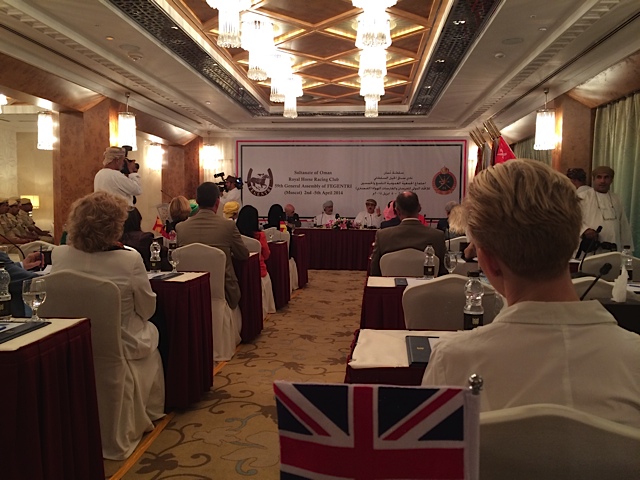 All board members stood for re-election and with the retirement of France's Baron Jean de Bretizel, France nominated their new amateur club President, Gérard de Chevigny.  In addition Susan Leahy, President of the Irish Qualified Riders, put her name forward.  After votes were cast, it was announced that all existing Board members stand (including Sarah Oliver of the AJA) and that Susan Leahy joins the Board for the new 3 year term.  Many congratulations to Susan.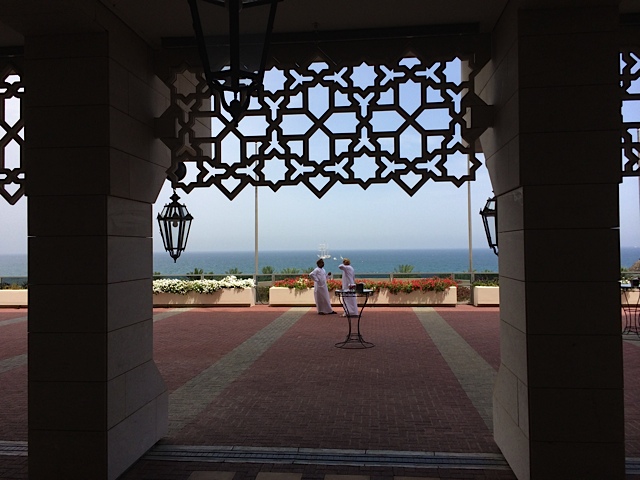 The Fegentri General Assembly will be hosted by Norway in 2015 and by Germany in 2016.