IMPORTANT! NEW SKULL CAP STANDARDS FROM 1ST OCTOBER!
30-09-2014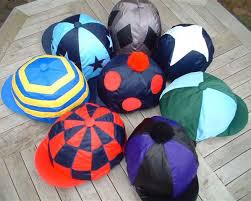 As posted earlier in April this year, the BHA introduce new skull cap standards from tomorrow, 1st October. This affects all jockeys whether professional or amateur riding on the racecourse and will also apply to jockeys riding in UK point-to-points from 1st April 2015.  Also from 1st April 2015 new style body protectors will be mandatory both under Rules and on the UK point-to-point course for all jockeys.
Some shops are short on stock so do not delay in getting yourself equipped to avoid disappointment.
All skull caps will need to comply with the following standards so check your kite marks NOW:
(BS) EN 1384: 2012 
CSN EN 14572: 2005
BS EN 14572: 2005
PAS 015: 2011 
or CSN EN 1384: 2012
We believe that the helmets listed below meet the new standards but please make sure you check this carefully when purchasing a new helmet!
• Champion Vent Air Deluxe
• Champion Euro Deluxe
• Charles Owen APM
• Charles Owen Adventura 2
• Charles Owen Pro 2 Skull
• Charles Owen J3
• KEP Italian Cromo
• GPA Jock Up 1
All skull caps will need to be labelled with the new kite mark and date standards to satisfy the BHA checks!
You will not be able to ride in a helmet without the correct kite mark but the BHA have agreed to a 2 week amnesty on issuing fines for attempting to ride with a skull cap that does not have the new standards.
Please also remember that revised body protector standards come into force from 1st April 2015.