HH Sheikha Fatima Bint Mubarak Ladies Arabian Series
21-04-2015
2015 has gone well so far for Great Britain in this wonderful worldwide series.  JODIE HUGHES represented GB in the first race of 2015 held at Al Flaij Racecourse, Muscat,Oman on 16th January and loved her first experience of Arabian racing, finishing 2nd.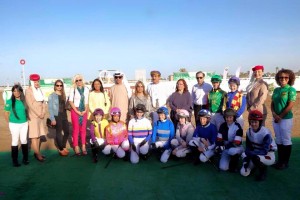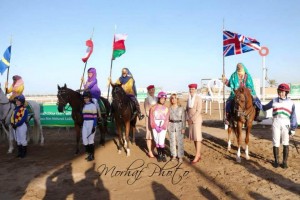 A British professional lady jockey was invited for the next race in Sportingbet Park, Melbourne, Australia, on 26th January and former amateur ANNA HESKETH rode for GB, finishing 5th.
St Moritz, Switzerland followed on 22nd February with an all-professional cast and former amateur RACHEAL KNELLER represented GB and was unlucky to be just beaten into 2nd place.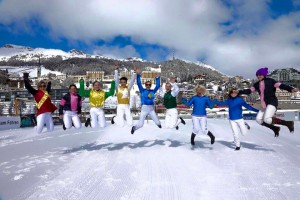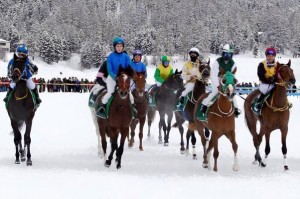 Sam Houston Park, Texas, USA then beckoned on 7th March for BECKY SMITH who rode a thrilling race to WIN for Great Britain! WELL DONE BECKY!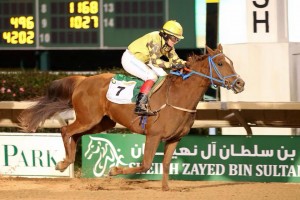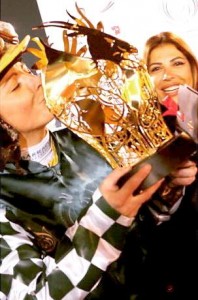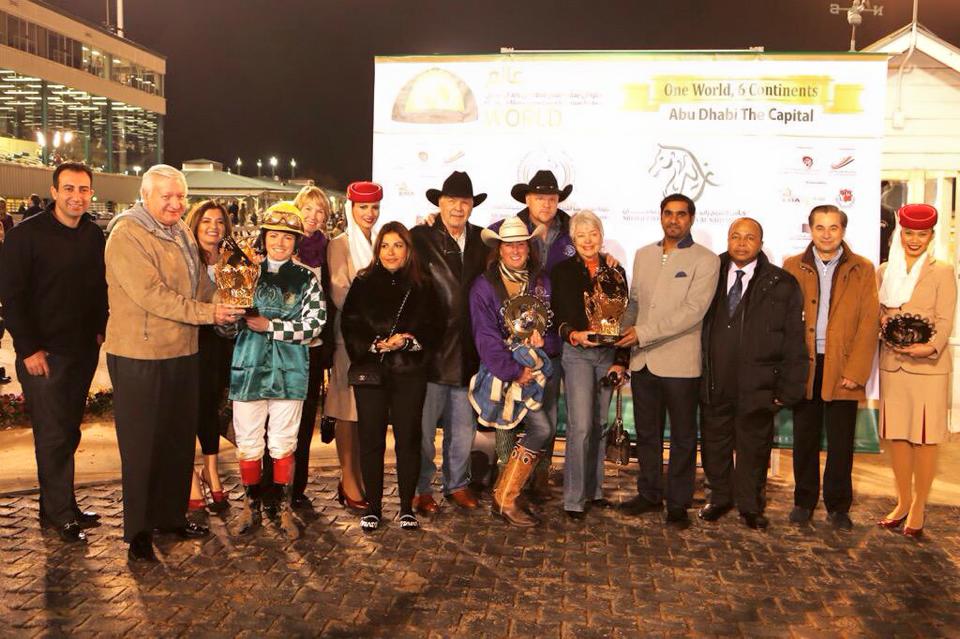 Watch the replay here:
LORNA BROOKE then represented GB in Manama, Bahrain on 13th March but sadly her horse reared and dropped her on leaving the stalls.  (The horse has since been deemed unsuitable for racing.)
No GB invitation was issued for Morocco or France in April but we are delighted to have received an invitation for our own national race at Lingfield Park on 9th May. Meanwhile, the  HH Sheikh Mansoor Darley Awards were presented in Hollywood California on 4th April and ARO's reigning champion lady Arab jockey STEFANIA GANDOLA was awarded the 2014 jockey's Darley award.  Many congratulations to Stef and we are delighted that she will represent Great Britain at Lingfield.  Good luck Stef!