Hugo Hunt enjoys winning Betfair's 1st Novice Series of 2015 at Nottingham
05-07-2015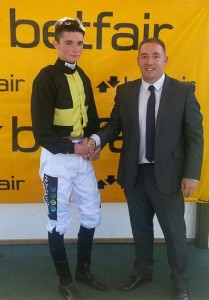 Many congratulations to Andrew Balding's stable amateur Hugo Hunt who led virtually from pillar to post at Nottingham last night in the first race of the Betfair Novice Amateur Riders series of 2015.  Riding Passover who was wearing a hood for the first time he allowed his horse to stride out and travelled well throughout, drawing clear to win by over 4 lengths.
Huge is no stranger to the big stage having completed the Ledbury Hunt's Golden Button earlier this year.  This legendary 3 mile cross country race is styled on an original steeplechase and is only for the brave who have their skills in the saddle put severely to the test. Huge excelled by finishing 8th overall and was the first rider to complete aged under 21, securing himself a Golden Button.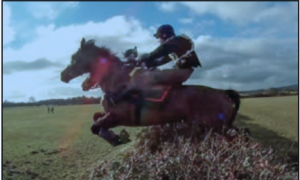 The next race in this 8-race series for Novice Riders takes place at Catterick on 15th July.