Aiden Blakemore wins BETFAIR at Leicester
22-07-2015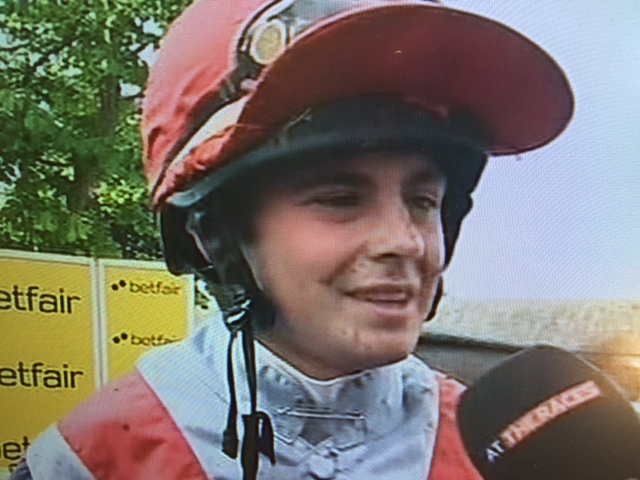 Congratulations to Aiden Blakemore riding for his trainer Shaun Harris when winning the 3rd leg of the 8-race Betfair Novice Amateur Riders Series with course specialist BOTANIST at Leicester this evening, chasing down the front-running JEBEL TARA (Joshua Pearce) inside the final 100 yards to win by a head.
An ex-apprentice, this was Aiden's 2nd win of his career.  He said "I knew I would get the leader a long way out as Botanist loves it here.  He's quirky but he's good.  I'm based with Shaun and have been with him for about a year. Its my first winner for him and I'm really pleased that it has happened."  Well done Shaun!
The series now moves on to REDCAR on 29th July with Tim Reed, Northern Racing College BHA Jockey Coach in attendance.