Serena's Continental Weekend
12-09-2015
With a lull in the ladies calendar here in Blighty, our reigning champion lady rider Serena Brotherton did not sit still last weekend but undertook a trip to the Continent.  As a result, she nearly made it a winning double with a victory in a lady amateur race at Bordeaux-Le-Bouscat en route to San Sebastian in Spain.  There she rode her own CITY GROUND (above) trained by Mick Easterby (and led up by fellow amateur Aly Deniel) to finish 2nd in an amateur rider's mile race.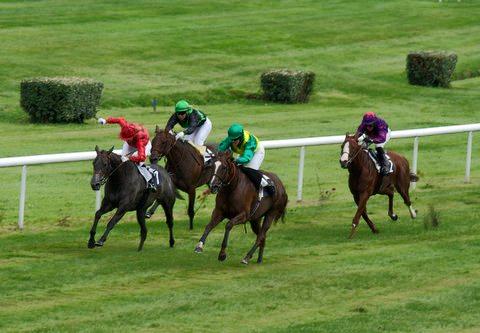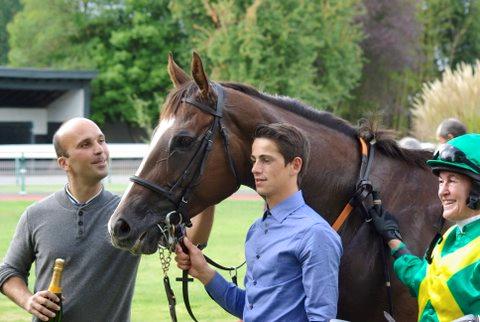 "It came about only because I read an article in the Racing Post that racing had resumed at San Sebastian" said Serena.  "I e-mailed to enquire if I could ride.  I could have run my horse in a conditions race against professionals but there was an amateur riders' race and there are none at home at the moment.  The Bordeaux trip was a totally unexpected bonus and it was very kind of Enrique Leon to let me ride his horse.  I took City Ground to Jersey last year and managed to win, but I'm struggling to win with him at home.  He travels well so we thought we would come on a trip and it nearly came off."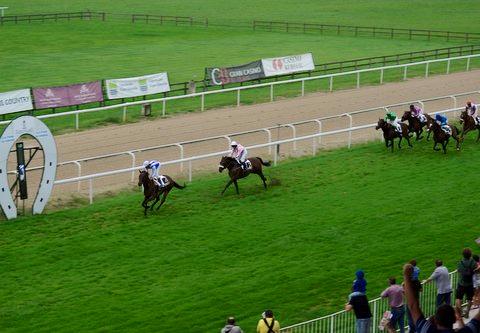 Serena is now on a career total of 95 wins with her ambition of reaching 100 a little closer.  Well done Serena!