Zac Baker wins FEGENTRI Chase in Mannheim
28-09-2015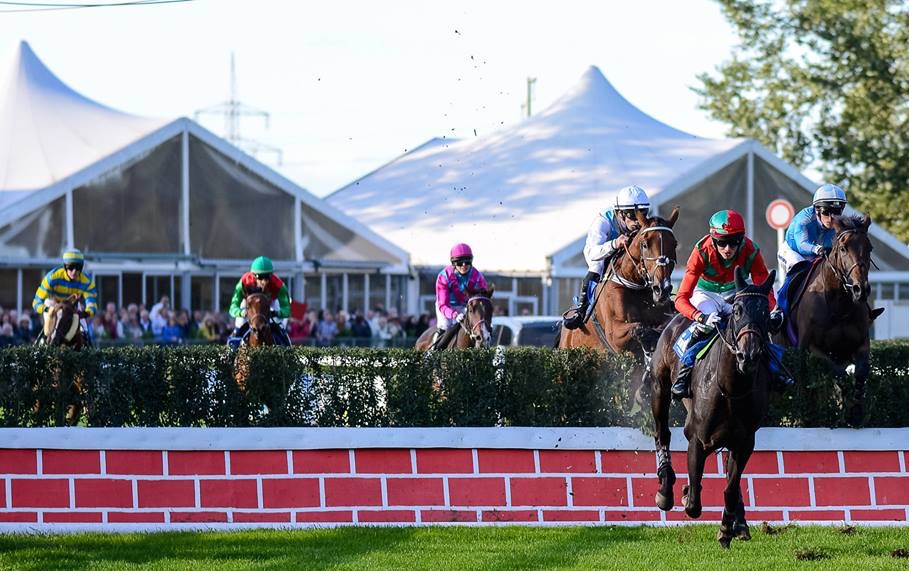 Many congratulations to Zac Baker who enjoyed his first success with his first ride abroad yesterday when riding in a FEGENTRI Chase in Mannheim, Germany.
With a total of 5 declarations on Thursday but an apparent chronic shortage of jump jockeys within the international amateur federation (which GB left at the end of 2014), only Czech Republic and France had representatives riding at that stage. Drastic measures were therefore taken by the host nation and last year's GB representative Freddy Tett was invited to ride there along with compatriot amateur jockeys Page Fuller and Zac Baker.
7 horses actually ended up going to post yesterday.  Well done to Zac on a great victory for GB under rather bizarre circumstances!