CONCUSSION TESTING
11-04-2016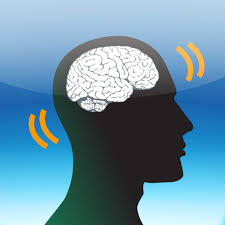 All amateur riders who aim to ride under Rules MUST have a baseline concussion test in place. (Professional jockeys must have these annually but for amateurs it is only once every 5 years unless aged 55 or over, when annual rules apply.)
The British Horseracing Concussion Protocol applies regardless of where the concussion takes place, whether on a racecourse, in a point-to-point, on the gallops, in a car crash, in the yard, or wherever.
Following a concussion, riders cannot return to racing until cleared by the British Horseracing Medical Department. This is the course of action required following a concussion:
You must send your medical record book to the BHA Medical Department as soon as possible after your accident.
Wait until you have fully recovered and are symptom free
 Contact British Horseracing Medical Department on 020 7152 0138 or 020 7152 0111/medical@britishhorseracing.com
Indicate when you would like to start race riding again
The BHA Medical Department will make an appointment for you to attend one of the Regional Centres to undertake (a) a repeat neuropsychological assessment and (b) a consultation with a consultant physician
Following the appointment, the reports should be back within 2-4 working days and you will be notified once cleared.
PLEASE NOTE: ONLY WHEN YOU HAVE BEEN GIVEN CLEARANCE BY THE BRITISH HORSERACING MEDICAL DEPARTMENT CAN YOU THEN RETURN TO RACE RIDING (POINT-TO-POINT AND/OR UNDER RULES)
For riders who hold a point-to-point permit only (ie do not have an Amateur A or B Licence) different rules apply:
Baseline concussion testing is not mandatory but is recommended. Action following a concussion is the same as for amateur jockeys (see above).
Any queries, please contact either the BHA Medical Department on 020 7152 0138 or Sarah Oliver at The Amateur Jockeys Association on 01886 884488
Each applicant must complete a Baseline test at one of the designated Regional test centres. Details of these centres can be found through the following link: