John Dawson wins for GB at Cartmel
26-06-2016
Amateur jockeys headed to Cartmel Racecourse today for the 2nd running of the Anglo Irish Handicap hurdle won last year by Richard Deegan for Ireland. 2 teams of 4 went to post with Ireland represented by Roger Quinlan, Declan Queally, Aileen O Sullivan and Helen Mooney whilst GB was represented by John Dawson, Harry Reed, Jodie Hughes and Claire Hart. David Symes-Meineck made up the field of 9 runners.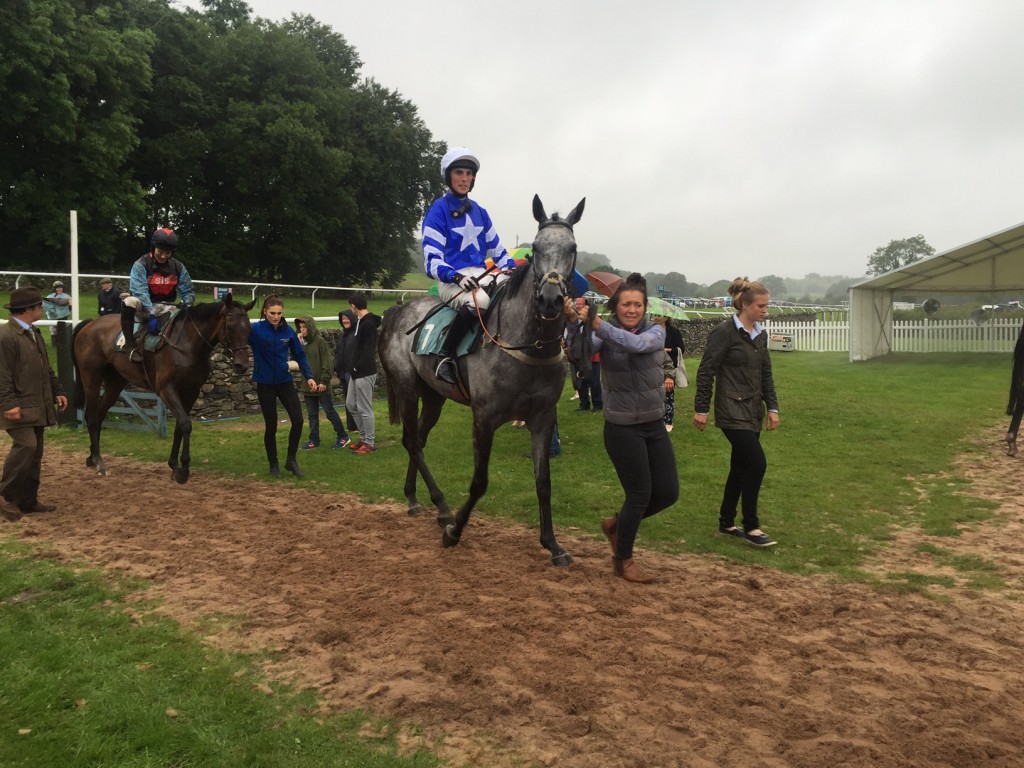 Having won the Best Turned Out, Martin Todhunter's WISTY cut out the running on the softening ground, incessant rain falling from early afternoon. John Dawson made all and was able to maintain a good gallop in the energy sapping ground to stay on well and score for GB by 1 3/4 lengths from Ireland's Roger Quinlan on James Moffatt's BORUMA. Ireland's Aileen O'Sullivan just held on for 3rd by a short head on James Ewart's SLEEP IN FIRST from fellow team mate Declan Quealy 4th.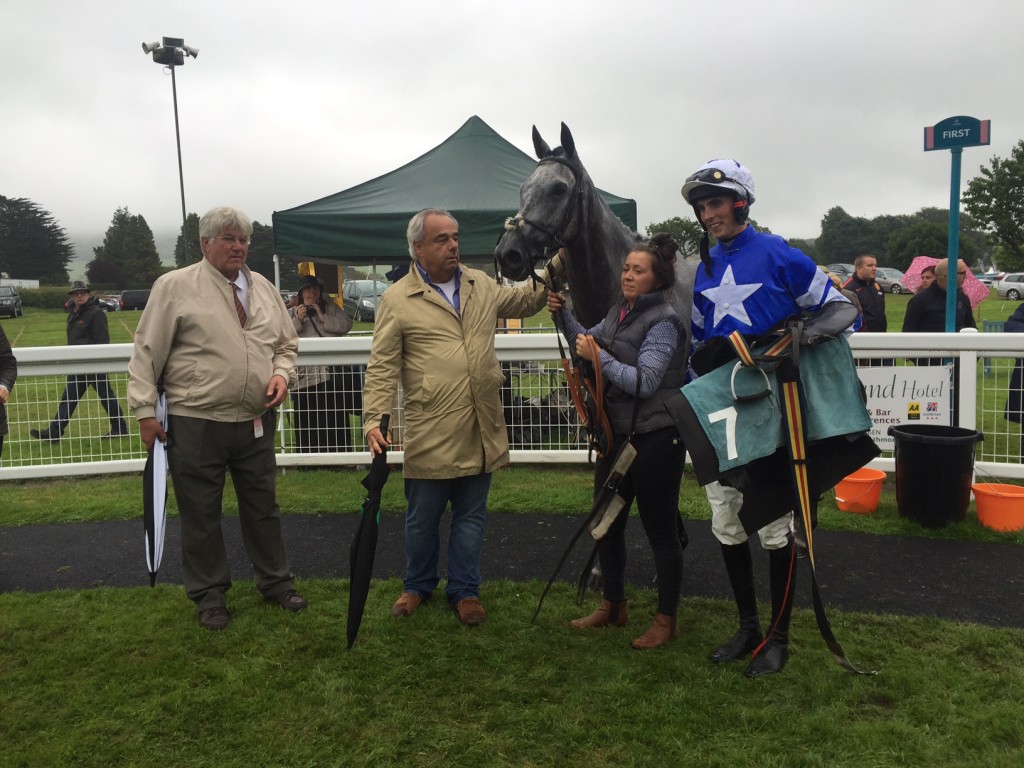 Congratulations to John on a great ride! Huge thanks to Anthea Morshead, Jonathan Garratt and all at Cartmel Racecourse for hosting such special race. The score is now 1 all! The next question is, can GB take the Ladies Diamond Hurdle eagerly awaited which takes place back at Cartmel on 16th July and was won last year by Ireland's Lisa O'Neill!