AMATEURS EXCEL AT CARLISLE'S ULTIMATE LADIES NIGHT
02-08-2016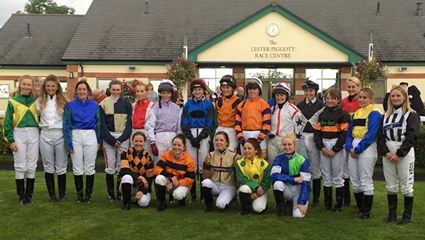 Many thanks to Carlisle Racecourse for another memorable Ultimate Ladies Night held on Monday 1st August. The evening opened with the Lady Amateur Invitation Race run this year in memory of Germany apprentice Sandra Eichenhofer who tragically lost her life following a racing accident in Brazil last October. We welcomed Sabine Effgen of Verband Deutscher Amateur-Rennreiter e.V. who had travelled over from Cologne to join us.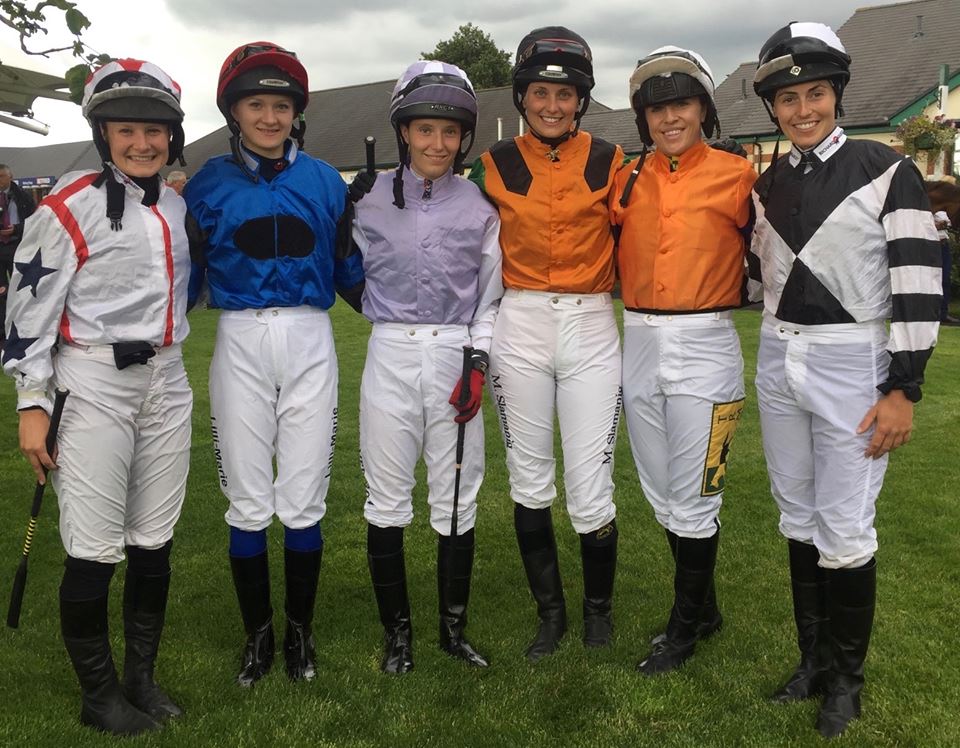 Just 6 runners went to post with Spain's Diana Lopez Leret unfortunately drawn a non-runner, leaving Austria: Manuela Slamanig, Belgium: Sara Vermeersch, Germany: Lilli Marie Engels, Ireland: Kate Harrington, USA: Bethany Baumgardner and UK: Joanna Lucy Mason.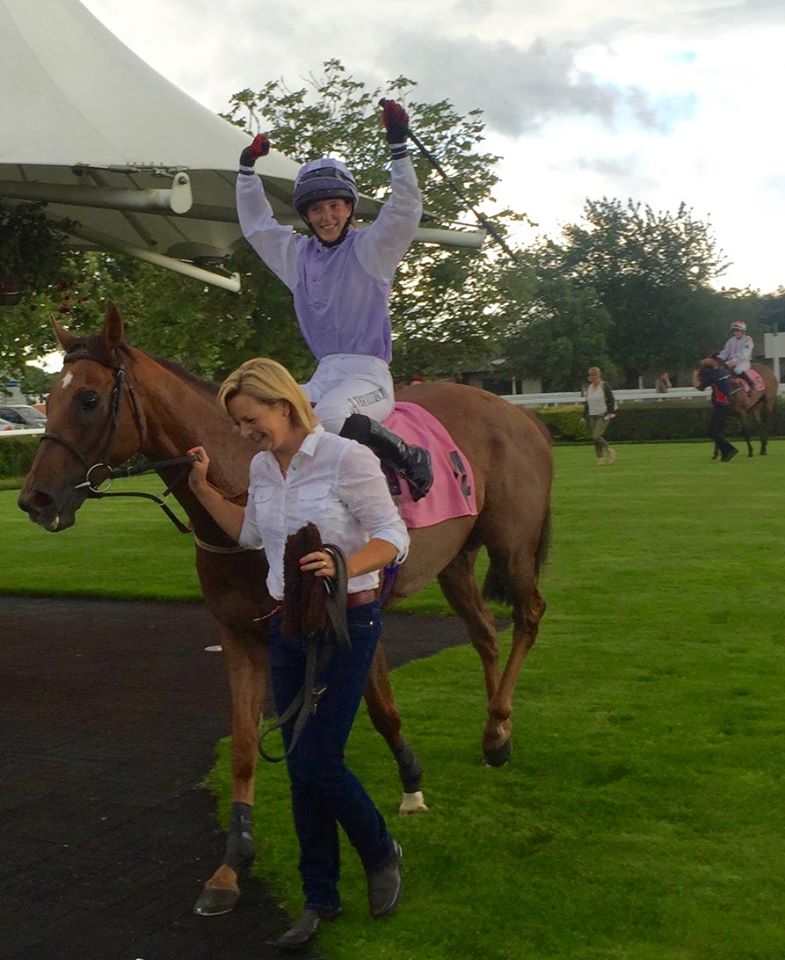 Bethany Baumgardner led the field on the keen OUTLAW TORN until the final furlong when a battle ensued between TED'S BROTHER (Joanna Mason) and ENNY MAC (Sara Vermeersch) with Belgium just holding on to win by a head. Clearly delighted, trainer John Wainwright said "He was given an excellent ride and he's shown he's still got a bit left."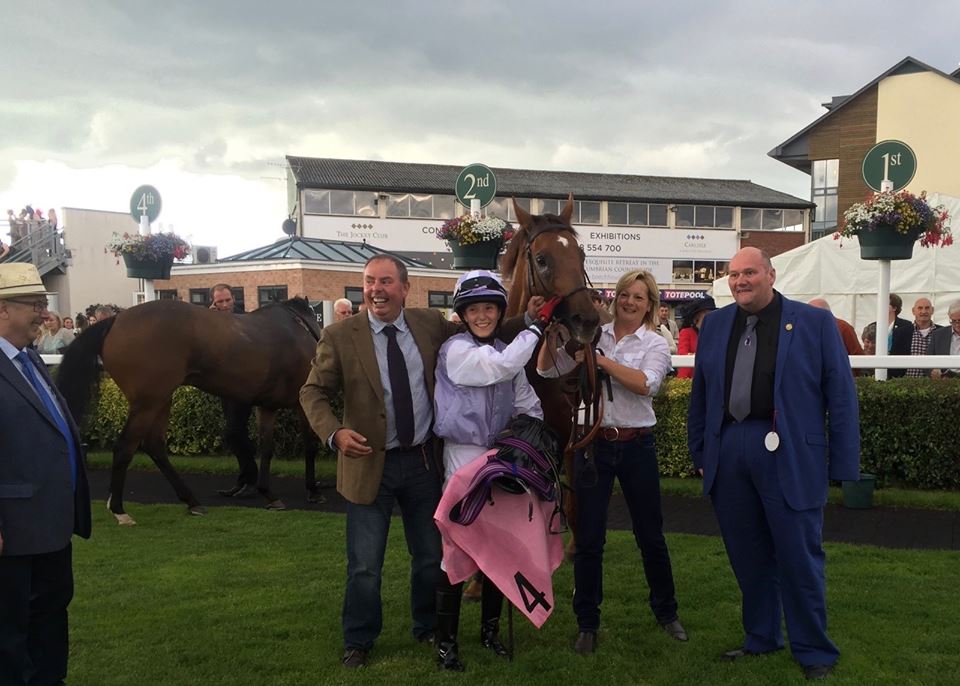 Many congratulations to 21 year old student Sara Vermeersch representing Belgium. She timed her late run to perfection on the 14-1 outsider and said "I didn't have the best horse on paper but he kept on going all the way and it was an amazing feeling to get there."  (By coincidence, a similar result was enjoyed by Sara in California in July where she also beat Jo by the smallest of margins in a photofinish!) To make the evening even more special, it was great that Sara's grandparents and her twin sister had travelled over from Belgium and were able to enjoy her victory. Sandra would have been proud.

More surprises lay ahead for the evening after the opening success for Belgium in the Ladies International Invitation at Carlisle Ultimate Ladies Night on Monday. With the following 6 races being pro-am, a keen eye was kept on how the amateurs would perform against their professionals and we were not to be disappointed. In fact the final tally was 3-3 with our members Amie Waugh, Becky Smith and Harriet Dukes all riding winners. Huge congratulations ladies!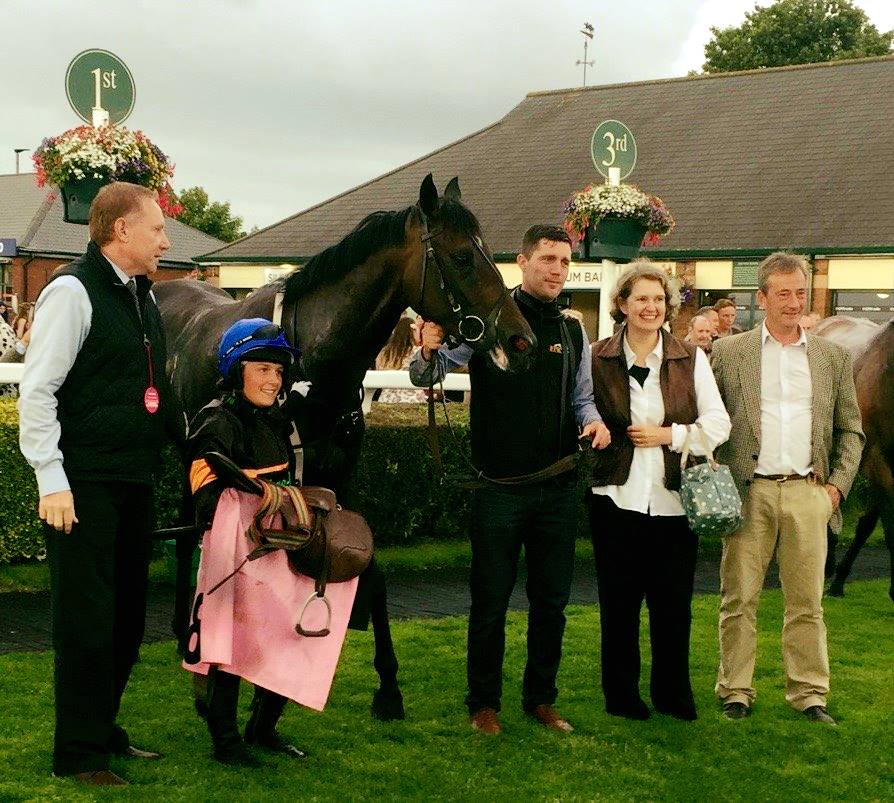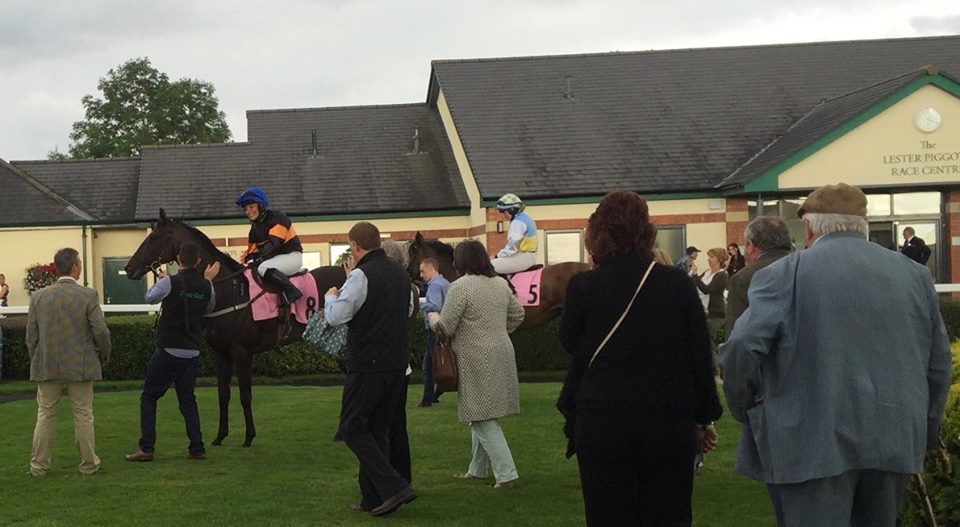 First amateur success was Amie aboard Patrick Holmes's SWISS LAIT, who won the pro-am opener over 1m1f at the incredible price of 33/1. Having missed the break, the winning combination managed to pick up well in the straight and take advantage of a gap opening up to go on and score by 1 1/2 lengths. Amateurs Harriet Dukes (WARFARE) and Joanna Lucy Mason (FERNANDO TORRES) filled 2nd and 3rd places respectively.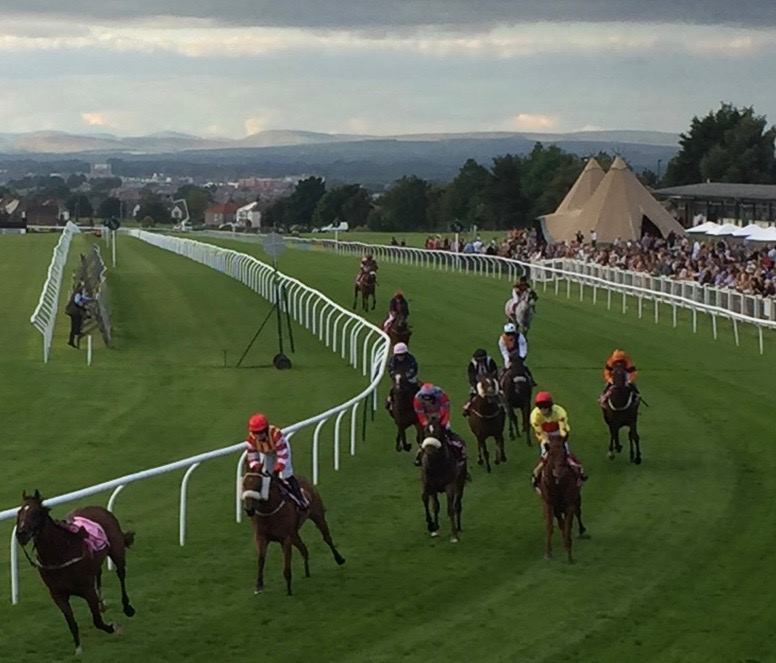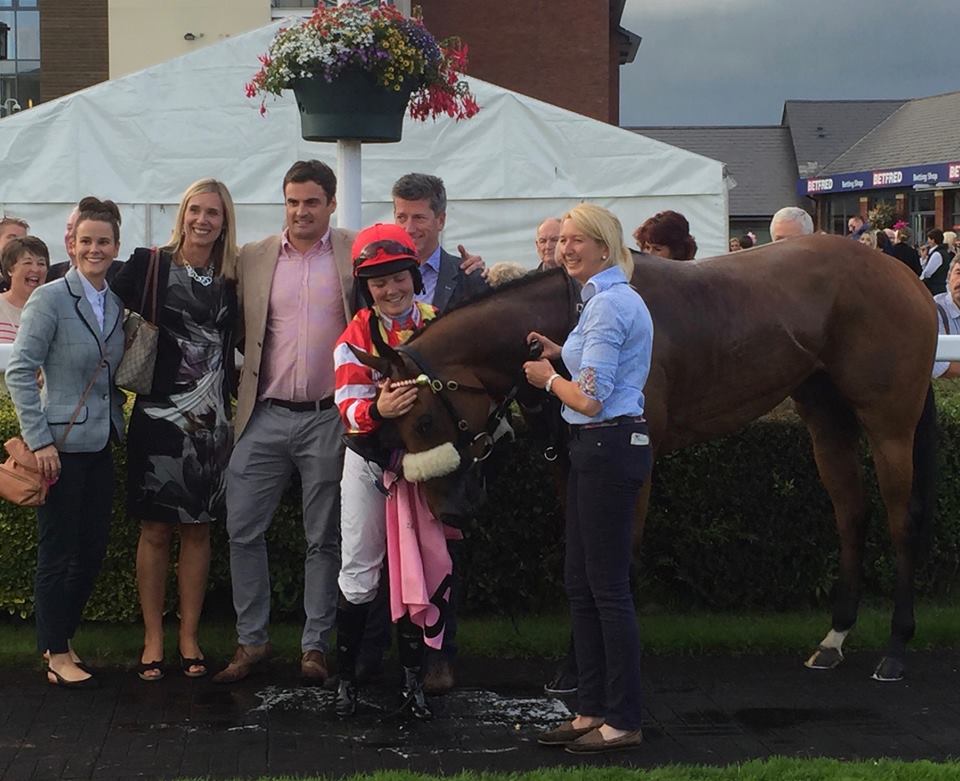 Becky Smith was the next amateur to shine, with Marjorie Fife's COURIER winning the 6f sprint, making all and then being pushed out to the line. The unseating of Vicky Victoria Barr by MITCHUM as they exited the stalls may have helped with the loose horse giving a lead, but the winning partnership held on well to win by 1 3/4 lengths, with Emily Easterby 3rd for her father with KENNY THE CAPTAIN. Becky said "We kept it straightforward and Courier stayed well. She's game and deserved to get a win."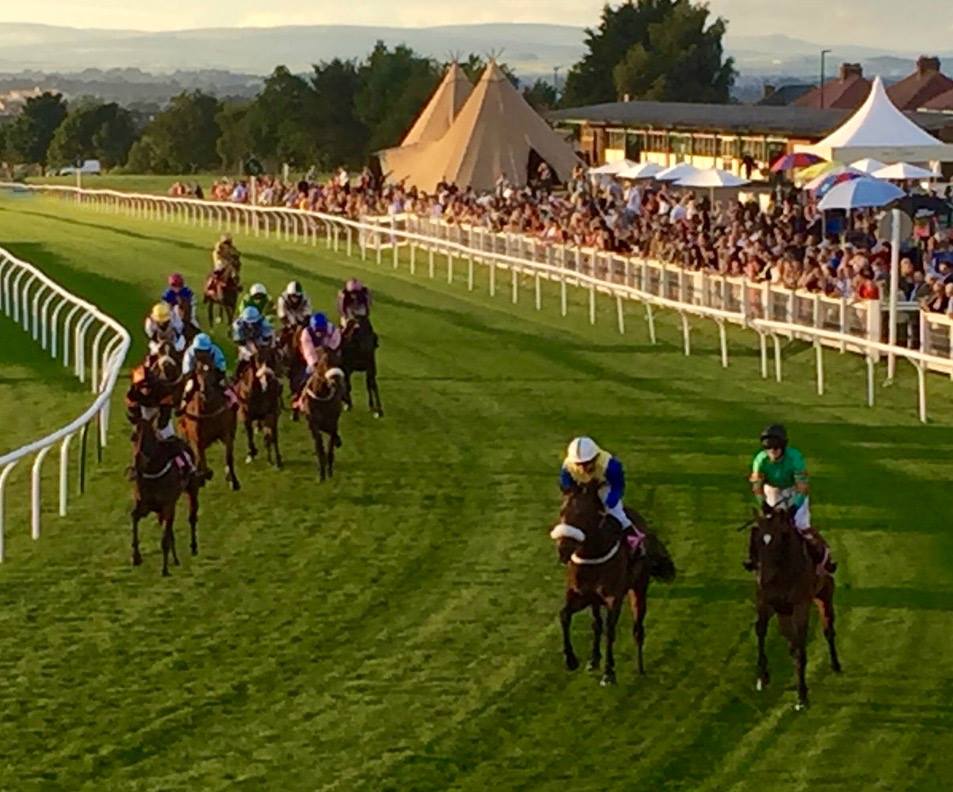 The final amateur win of the evening was Harriet Dukes aboard OBBOORR for Tim Fitzgerald in the 1m 3f Handicap. Harriet held up her ride until making headway 2 furlongs from home when she started to make her move, taking up the lead from a furlong out. It was here that Emily Easterby aboard DUKE OF YORKSHIRE looked to be the danger but was ultimately denied victory by a head in a battle to the line.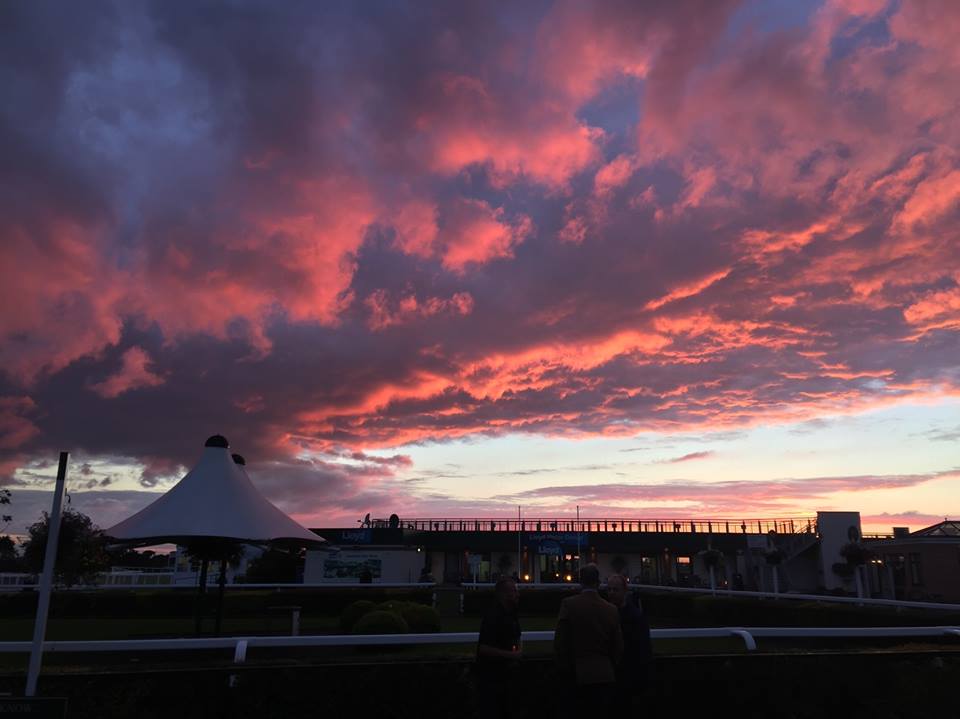 Well done ladies – all winning jockeys now qualify for the chance to be awarded the £20,000 development fund if riding the winner of Saturday's Haydock BetFred Handicap pro-am ladies race. Sadly the only amateur ladies riding there are ineligible (Jo Mason, Emily Easterby and Laura Wilson) but professional ladies riding there who won on Monday night are ex-amateur Emma Sayer and also Rachel Richardson. We wish them all good luck.