KATY LYONS WINS BETFAIR AT NOTTINGHAM
13-08-2016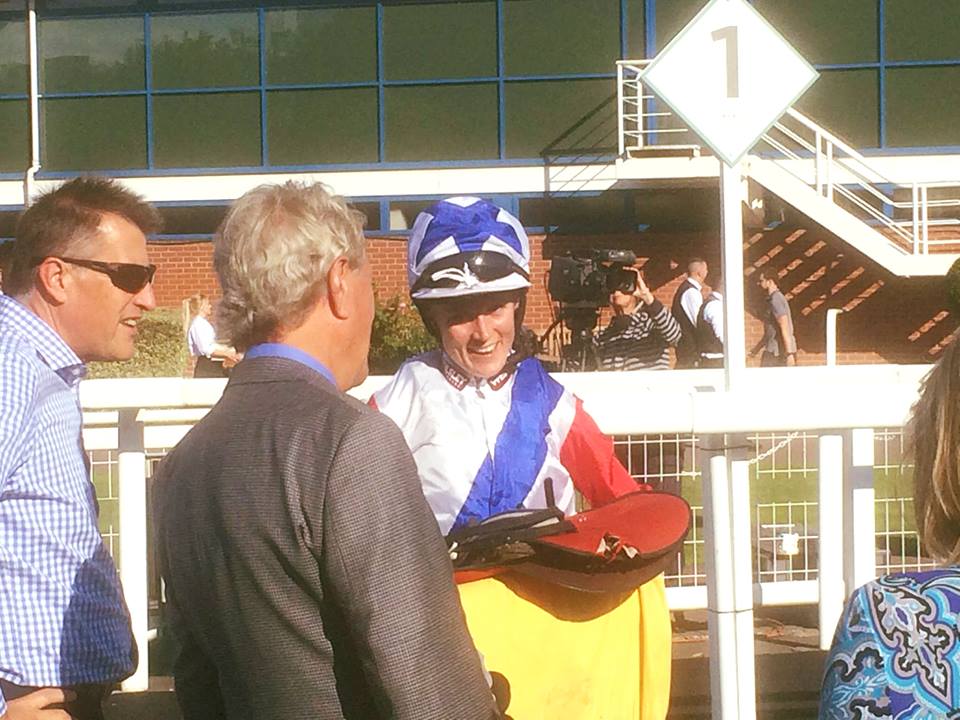 The 5th of the 8 races in the BETFAIR NOVICE AMATEUR JOCKEYS SERIES was the final race of the afternoon at Nottingham on Friday 12th August with Jockey Coach Tim Reed as always in attendance to conduct the coursewalk prior to the race. 9 jockeys went to post.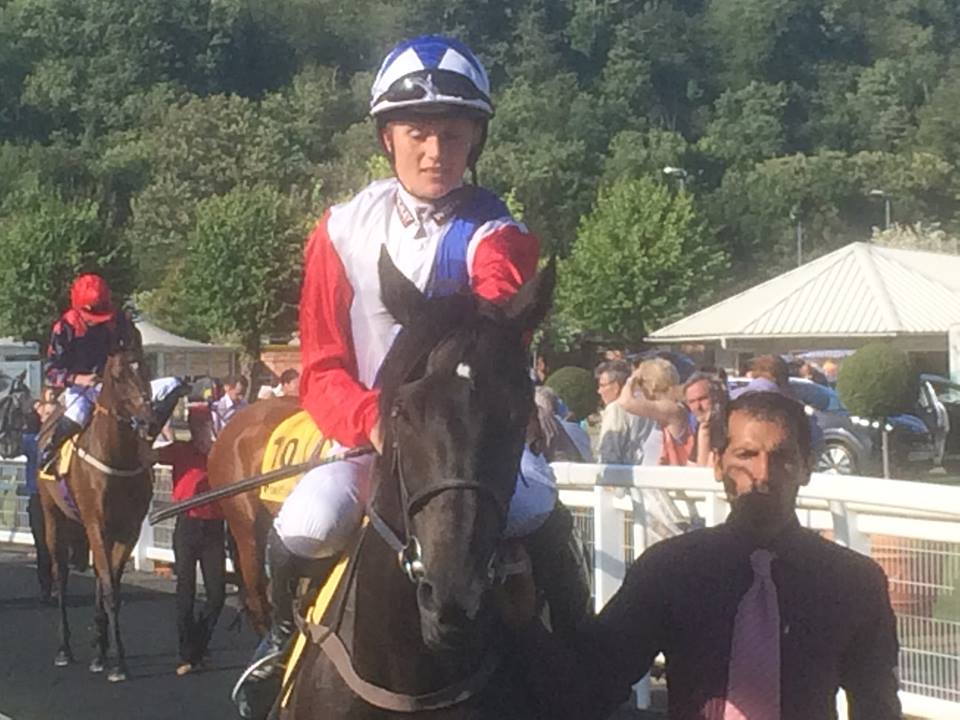 A strong pace was set by Katy Lyons maintaining her partnership with last year's winner Mick Channon's HIGHLIFE DANCER together with Abbie Mccain and QATEA cutting out the running. Matt Ennis chased this leading pair until closing from 3 furlongs out to take up the lead 2 furlongs from home. However at this stage under very strong driving the gallant HIGHLIFE DANCER and Katy Lyons rallied to lead again inside the final furlong and hold on to win by 3/4 of a length.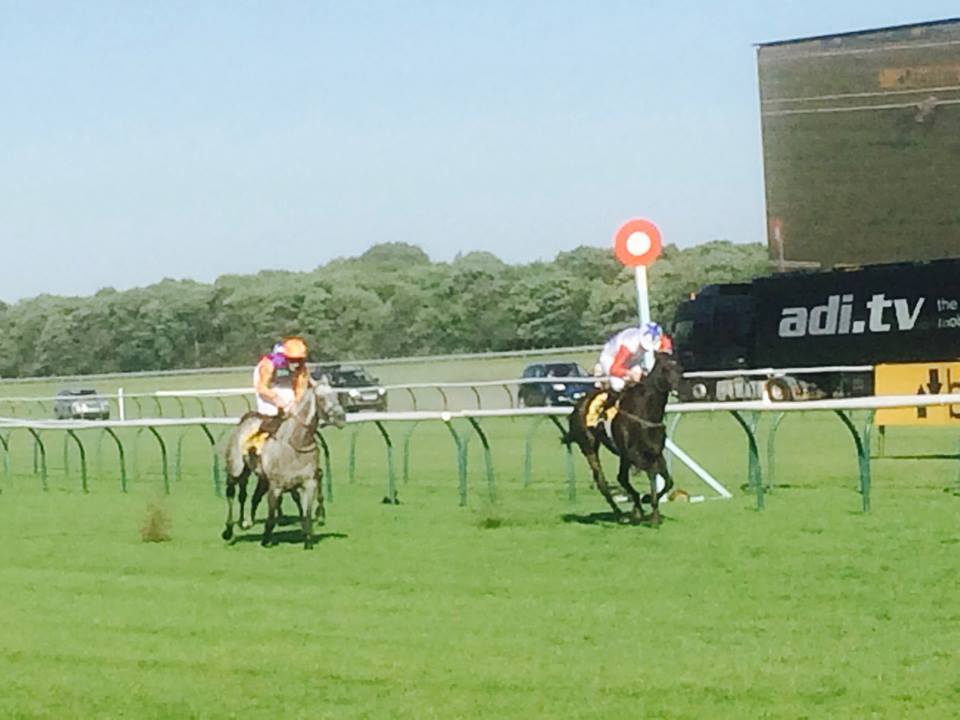 Congratulations to Katy and to all winning connections. This series is all about teaching inexperienced novice Flat jockeys and unfortunately there was a sting in the tail for Katy. As a result of her excessive use of the whip Katy picked up a lengthy ban.
Huge thanks as always to our generous sponsors Betfair for these great race riding experiences for our novice amateur flat jockeys under the watchful eye of their Jockey Coach. The series now moves on to Carlisle on Wednesday where the opening race there sees 12 runners.
ALL participating jockeys are expected to attend the coursewalk which takes places 90 minutes before the race, as always meeting the Jockey Coach on the Weighing Room steps. Fail to prepare or prepare to fail! If you choose not to attend the coursewalk then you are not taking your participation in these races seriously enough! Professional jockeys can regularly be seen walking the course before their rides – you never know what you may learn about the ground and your Jockey Coach is there for YOU. All jockeys should always be as fully prepared as possible before undertaking a race ride so that you can do justice to your horse and yourself, never mind the owner and trainer kind enough to support you!