ex-amateur ALICE MILLS shortlisted for HH Sheikh Mansoor WOMEN OF THE FUTURE Sport Award
27-09-2016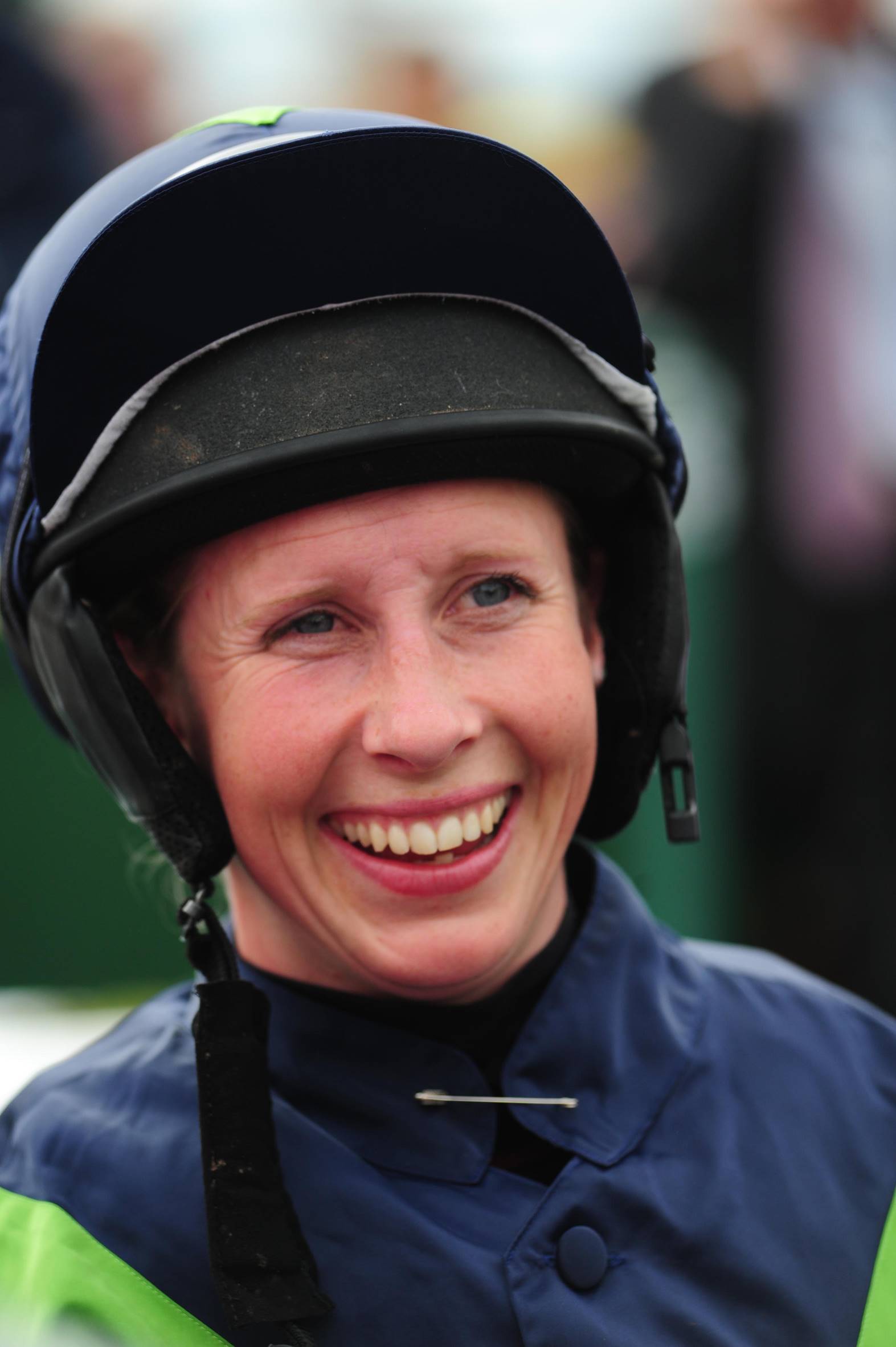 Ex-amateur now turned professional Flat and National Hunt jockey Alice Mills, 29, has been shortlisted to receive the coveted Women of the Future Sport Award sponsored by the HH Sheikh Mansoor Bin Zayed Al Nahyan Festival.
This will be the first time that British horseracing has received representation at the awards which, now in its eleventh year, recognises and celebrates the achievements of the UK's pipeline of young female talent.
The 2014 runner-up Fegentri World Champion impressed the committee in the initial judging stages and will now go head-to-head against four other sporting stars who have been selected for their exceptional talent and standout achievements within their respective careers; Olympic diver Sarah Barrow, Paralympic archer Danielle Brown, ice skater Penny Coomes and para dressage rider Emma Douglas.
Prior to the awards ceremony which takes place at the prestigious London Hilton, Park Lane on Wednesday, 16 November, Mills will be invited to meet with the judges of her category for a short interview on Friday, 14 October before the winner is decided.
Lara Sawaya, Executive Director of the HH Sheikh Mansoor Bin Zayed Al Nahyan Festival commented, "On behalf of our patron HH Sheikh Mansoor Bin Zayed Al Nahyan, Deputy Prime Minister of the UAE and Minister of Presidential Affairs, I would like to congratulate the lady jockeys who were put forward with Alice for initial selection; Page Fuller, Joanna Mason, Becky Smith and Catherine Walton. We are so proud of their achievements; these ladies are all winners.
'The HH Sheikh Mansoor Bin Zayed Al Nahyan Festival's sponsorship of the Women of the Future Sport Award reflects our continued ambition to encourage and support women of all ages and backgrounds not only in horseracing but across the entire sports spectrum under the HH Sheikha Fatima Bint Mubarak umbrella. We would like to wish Alice and the remaining finalists the best of luck and look forward to the awards ceremony in November."
Sarah Oliver, Chief Executive of the Amateur Jockeys Association of Great Britain commented, "I am delighted that Alice has been selected for the next stage of the Women of the Future Awards, particularly when she made such a success of her career as an amateur jockey before turning professional.
'Alice is already looking forward to riding in Abu Dhabi on Sunday, 13 November having won her place in the finale of the HH Sheikha Fatima bint Mubarak Ladies World Championship after winning in Bahrain earlier this year. That win was Alice's first ride back from a lay-off through injury and is typical of Alice's fearlessness and commitment to her chosen career, always pushing herself to extreme levels of fitness and success.
'I am so proud that Alice will be representing our lady jockeys at the Women of the Future Awards and special thanks to the Arabian Racing Organisation who has played a pivotal role in the nomination process."
Mills said of her selection, "I am beyond thrilled to be nominated for such a prestigious award and it means a great deal to be representing both British and international horseracing for the first time.
'It is a privilege to be able to earn a living doing something you love but I want more people, and especially girls who have previously been encouraged to look for alternative more suitable options, to see becoming a jockey as an achievable goal and rewarding career choice.
'I'd like to thank the HH Sheikh Mansoor Bin Zayed Al Nahyan Festival and Lara Sawaya for helping women jockeys all over the world to overcome these barriers."
To view the full list of the Women of the Future Awards category finalists please visit www.womenofthefuture.co.uk . The winner will be announced on Wednesday, 16 November 2016 at the London Hilton, Park Lane.