JAMES KING takes lead in Gentlemen's Jump Championship
06-10-2016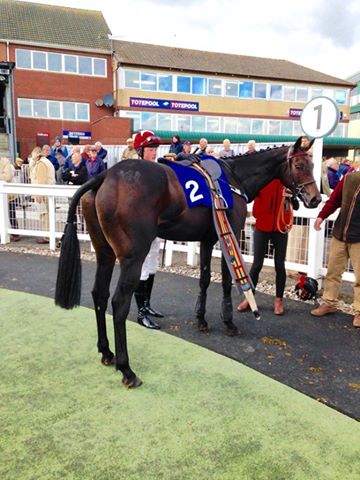 Whilst the Flat season is drawing to a close, of course our Jumps Season is warming up and the battle for the gentlemen's amateur jumps championship is already red hot with John Dawson having commanded an early lead with 4 winners.
However, James King has had John in his sights for a while and forged one ahead today at Exeter when riding against professionals and winning The Great Point Media Investments Novice Hurdle with LOSTOCK HALL for David Dennis.
LOSTOCK HALL had the Willberry Wonder Pony quarter marks in support of the #kickingcancersbutt campaign. The charity was founded by the late Hannah Francis, the 18 year old event rider who died in August just 15 months after being diagnosed with bone cancer.
Well done James on now leading the men's Jump table with 5 wins! What a great start to the season ahead! Good luck all!