Top amateur Cath Walton represents GB in Abu Dhabi on 13 November!
01-11-2016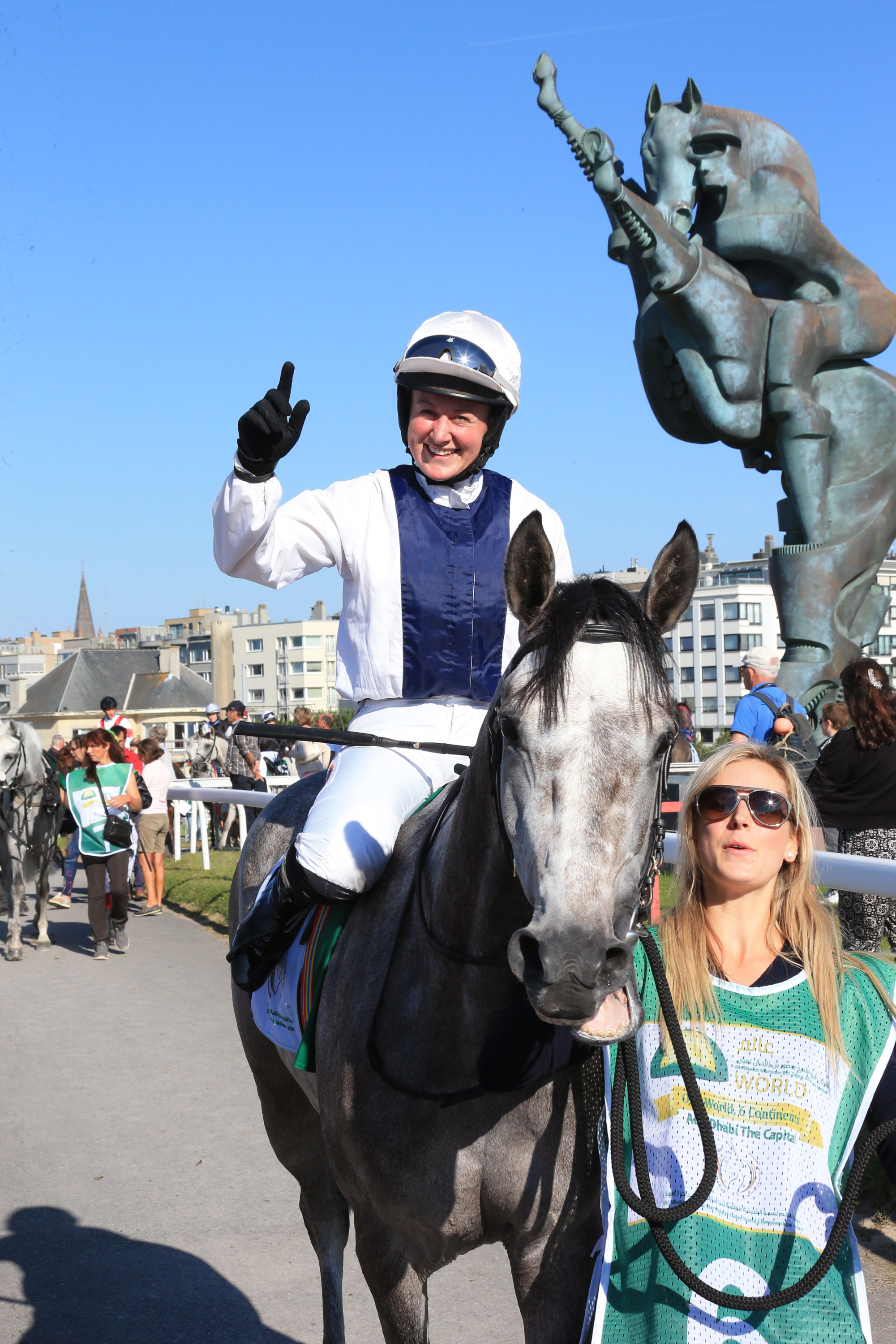 Exciting international news for next week for jockeys! The HH Sheikha Fatima Bint Mubarak World Series Finales for both the Lady riders and the Apprentice Jockeys is eagerly anticipated in Abu Dhabi on Sunday 13 November and GB are proud to announce that amateur Catherine Walton will be representing her country and riding there together with ex-amateur Alice Mills! Catherine secured her ride in the ladies finale after her storming win in Belgium on 15th August.  In addition Lambourn based Nora Looby represents Ireland and Newmarket vet Manuela Slamanig represents Austria. Meanwhile in the apprentice race Rowan Scott rides and represents GB whilst Newmarket based Milly Naseb represents Jordan.
Good luck🍀to all 16 international lady jockeys who represent 13 different countries: Austria, Belgium, France, Germany, Great Britain, Ireland, Japan, Morocco, Netherlands, Norway, Poland, Sweden and Switzerland. And good luck🍀to all apprentice jockeys who represent 16 different countries: Australia, Bahrain, Belgium, Brazil, Cyprus, France, Germany, Great Britain, Italy, Jordan, Mauritius, Oman, Puerto Rico, South Africa, South Korea and USA.
The Sheikh Mansoor Festival greatly appreciates the support of all trainers in releasing their apprentices to participate in not only the series throughout the year but also to attend the Conference from 7-14 November in Abu Dhabi. Many thanks also to trainers who support our lady amateur jockeys in participating.
Thanks to Pat Buckley and Sam Shinsky at Emirates Racing Authority for all of their help and support and the biggest thanks of all to Lara Sawaya, Executive Director of HH Sheikh Mansoor Bin Zayed Al Nahyan Global Arabian Horse Flat Racing Festival, who enables these fantastic racing opportunities to raise the profile and expand the careers of so many jockeys worldwide.
Good luck everyone! Also attending the Conference having participated in this year's series will be: Carol Bartley, Serena Brotherton, Alyson Deniel, Joanna Mason, Becky Smith, Anna Wallace, Evanna McCutcheon, Gemma Tutty, Jordan Uys, Andrew Breslin, Robbie Fitzpatrick, Dylan Hogan and Keith Moriarty.