Simon Walker claims 9th All-Weather Championship
01-03-2017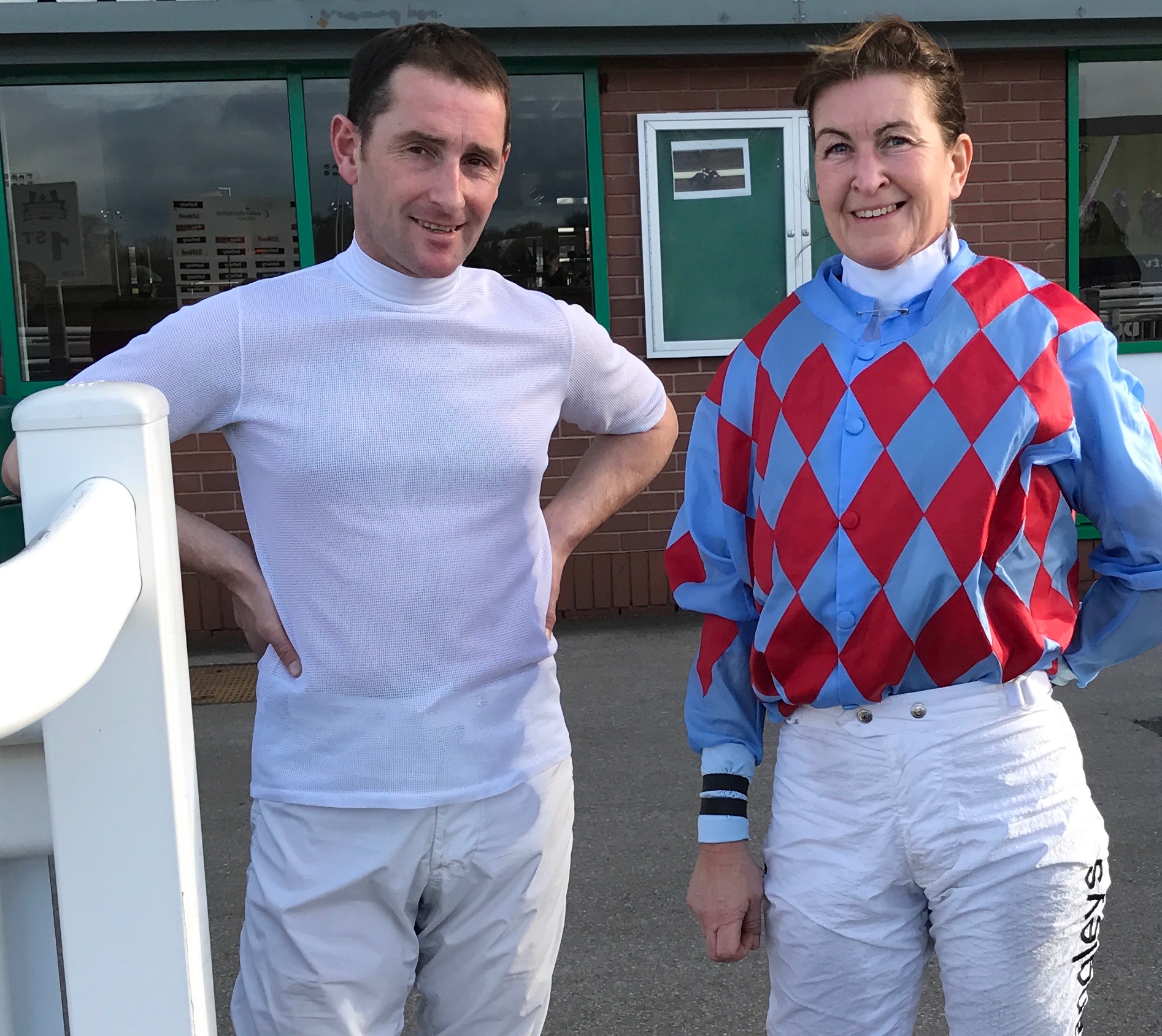 The Amateur Jockeys All-Weather season 2016/17 ended at Lingfield on Wednesday 22nd February with the indefatigable Simon Walker claiming his 9th Amateur All-Weather Championship having scored an incredible 6 times this season. A feeling of deja vu would be understandable with the season's long time leading jockey Serena Brotherton taking the runner-up slot for the second consecutive year with 3 wins, these championship placings also repeating the results of seasons 2011/12 and 2012/13, with both Simon and Serena sharing the title in 2013/14.
It was good to see some rising stars also playing their part with 3rd position going to Jonjo O'Neill Jnr with 2 wins and 4th position to Poppy Bridgwater with a win and some placed rides.
It was also welcome news to see races run without "caps" within race conditions in the latter half of the season as of course this automatically excludes these races from the championship. We ended up with 21 races in total counting towards the championship across 12 months and look forward to our new All-Weather beginning next Thursday 16 March with our new fixture at Chelmsford City.
Many congratulations to our new Champion and runner-up, to all jockeys who enjoyed a win during the season and wishing good luck to everyone for the new season ahead. Thanks must also go to all trainers, owners and racecourses for their unstinting support. It was excellent to add both Newcastle and Chelmsford City to our list of host racecourses which also feature Lingfield, Southwell and Wolverhampton.