Page Fuller regains grip on ladies title with first career double at Stratford
25-04-2017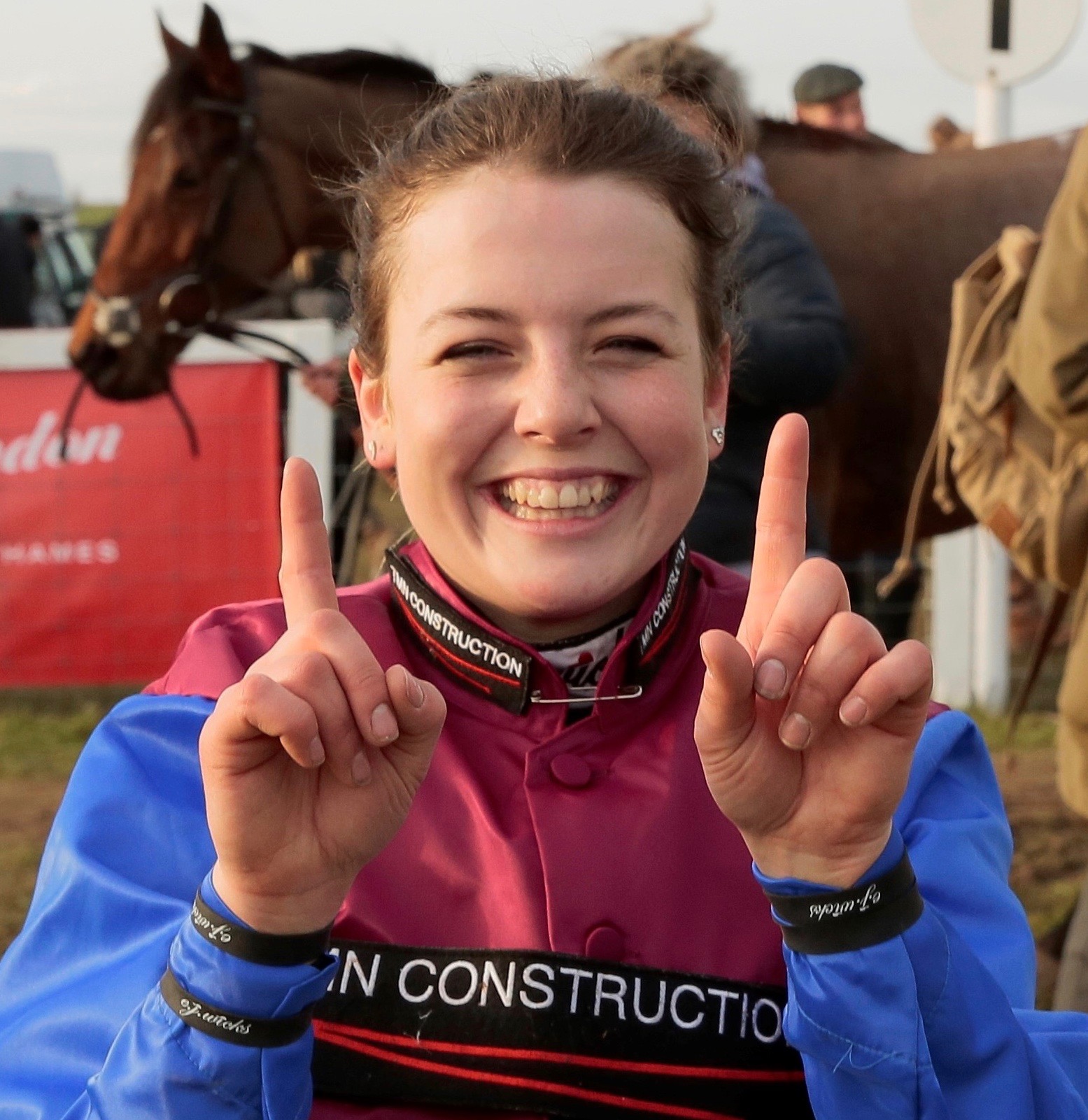 The ladies jump championship is proving to be a thriller with our top girls playing cat and mouse at the head of the leaderboard.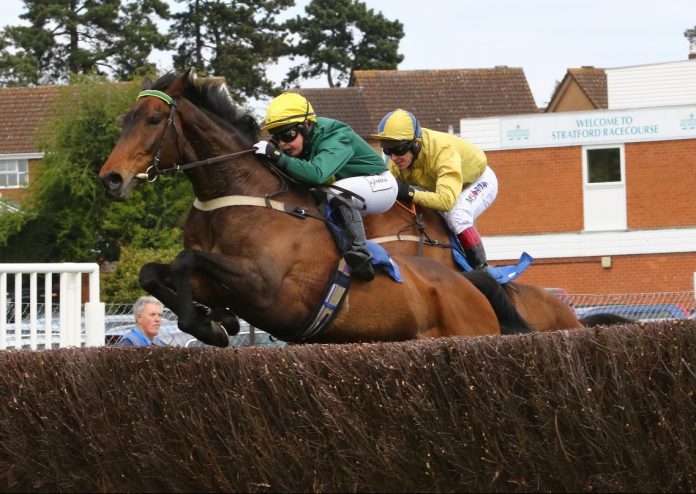 Just before leaving for her Maryland trip to the USA, Emma Todd enjoyed a win over fences at Market Rasen with OLIVER'S GOLD for Mark Walford which took her into pole position on 7 wins. However, her lead was to be short-lived as just 6 days later Page Fuller enjoyed a great day at Stratford on Sunday riding her first career double under Rules to regain her hold on the top slot and now leads the girls with a total of 8 wins this season. (Ironically it was at Stratford that Page broke her ankle last August which frustratingly put her out of action for a long 4 months at the start of the season.)
A lucky spare ride on SGT BULL BERRY in the opening 3 mile chase saw Page shake off champion jockey Richard Johnson on the favourite THE LAST BRIDGE to win by 7 lengths. Returning from a 192-day absence, Sgt Bull Berry was always enjoying himself travelling well out in front and the partnership shook off their rivals with a near-perfect display of jumping. It was lucky that Page had arrived early for her only booked ride later in the day to be available for this ride and able to do the weight. Page said "I walked in and the first thing I heard was "You might be needed!". I had an all-you-can-eat Chinese last night but my weight was good and off we went. He gave me a brilliant ride. He warmed up on the first circuit and if anything I could have done with some company but he jumped amazing. It's hard to pick up rides and I'm really grateful to get the opportunity. I must also thank my boss Jamie Snowden, without whom none of this would have been possible."
Warmed up herself now and in winning form, Page continued her afternoon to score with OUR THREE SONS for Jamie Snowden, making all in the 2m handicap hurdle and regaining her lead in the ladies jump tables.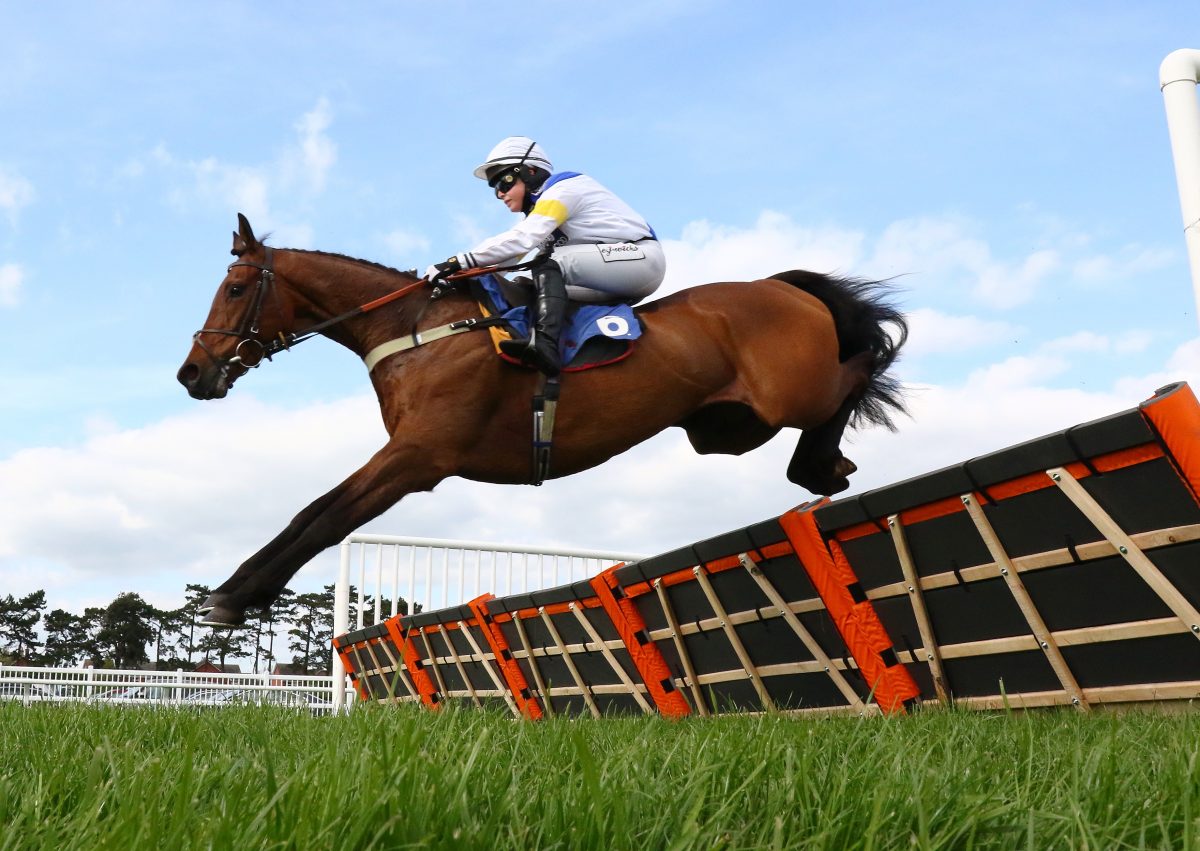 Many congratulations to Page and to winning connections! Page now leads the ladies with 8 wins, Emma Todd on 7, Amie Waugh on 6 and Gina Andrews on 5.
With nearly 7 weeks of the season left before our amateur championship presentations at Stratford on the night of Friday 9th June, watch this space!