Chinese invitation to ride in Wuhan
15-09-2017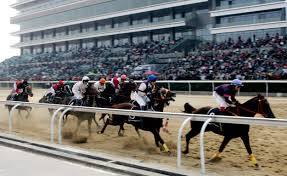 Are you a very light gentleman amateur jockey who seeks race riding opportunities abroad?
An invitation has arrived for a gentleman jockey who can ride at only 9 stone to ride in Wuhan, China, at their 15th International Horse Racing Festival.
The International Invitational Race will be a 1100 metre non-handicapped and non-thoroughbred race on 21st October. All expenses will be paid for flights and accommodation as well as local transportation and meals. This is a unique and extraordinary experience to look forward to. All jockeys are asked to arrive on 18th October and return on 23rd October.
If you are interested and have a current passport and licence as well as no problem riding at this very light weight please e-mail sph.oliver@btinternet.com to put your name forward.