Silk Series concludes with Carol Bartley sole victorious amateur
15-09-2017
Very many thanks to Arena Racing for the introduction this summer of the Silk Series for both professional and amateur lady jockeys which consisted of 9 races held at ARC racecourses throughout the UK culminating in a finale at Doncaster yesterday.
Several amateur ladies were lucky enough to secure rides against the pros which included the following placed rides: Ellie MacKenzie (2nd Lingfield, 3rd Chepstow), Elizabeth Bushe (4th Lingfield), Jodie Hughes (2nd Chepstow), Serena Brotherton (2nd Yarmouth, 3rd Brighton), Jessica Cooley (4th Yarmouth), Ella McCain (2nd Newcastle) and Carly Scott (3rd Newcastle).
Our favourite race in the series is unquestionably Newcastle on 29th July when our triple lady champion Carol Bartley enjoyed a decisive win aboard ARCHIPELIGO for Iain Jardine with fellow amateurs Ella MacKenzie and Carly Scott 2nd and 3rd.  Huge congratulations to Carol on an unforgettable win!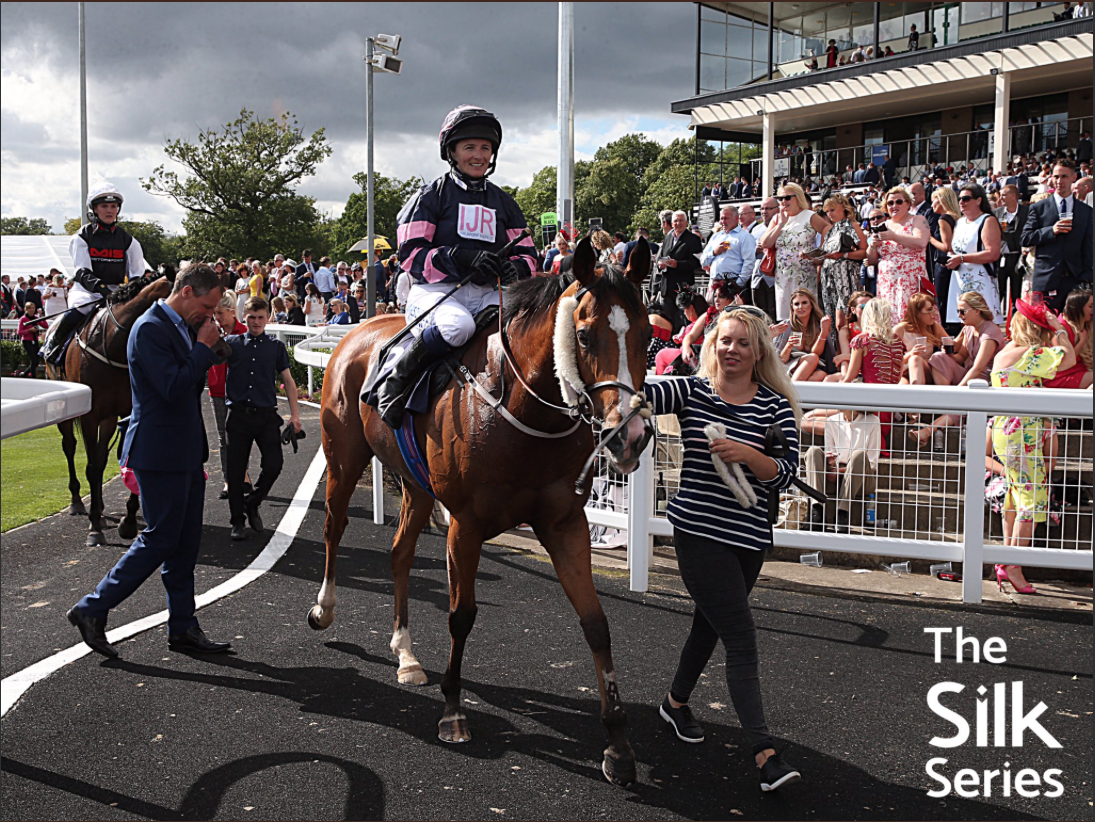 It was also good to see two of our ex-amateurs Shelley Birkett and Megan Nicholls amongst 4 ladies with a chance of winning the Tufnell Trophy at Doncaster as winning Silk Series jockeys, and many congratulations to Megan on securing this title in its inaugural year.