Military riders excel in Merano
27-09-2017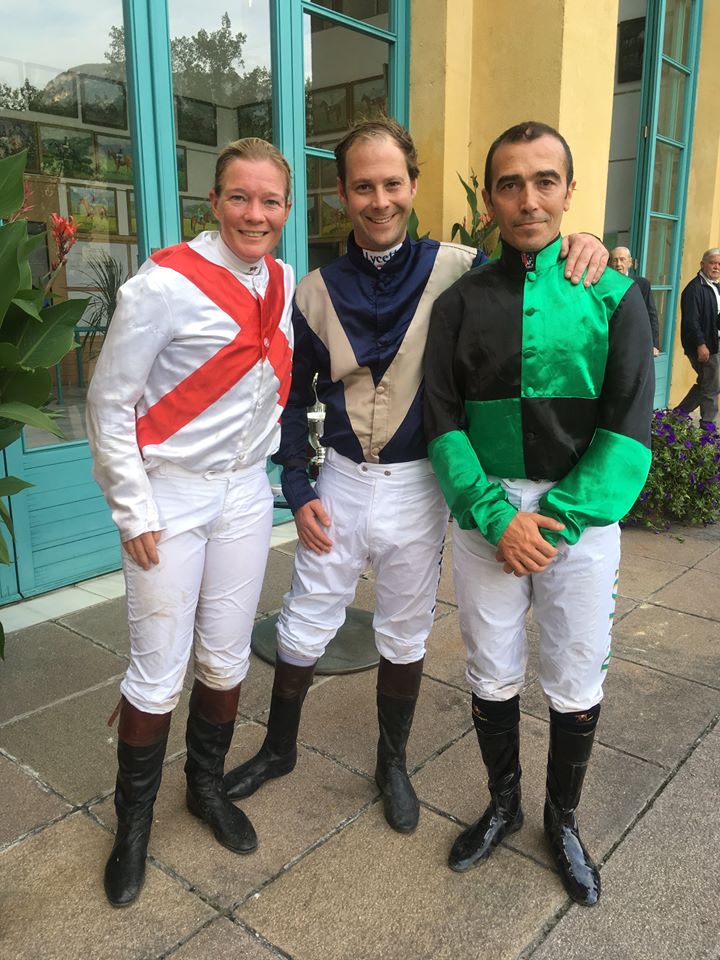 Our military amateur riders are an integral part of our membership and the names of Erica Bridge and Guy Disney should be familiar to everyone after their many exploits and successes at our annual Sandown military meetings.
Both jockeys took to a different stage at the weekend when riding in Merano (Erica currently stationed in Italy) and congratulations to Erica on a valiant 4th place with Guy 7th.
Here is the official press release:
Two British military amateur riders rode in a 3300m Fegentri organised race over natural hedges at Merano in the South Tirol region of Italy yesterday (Sat 23 Sep). Captain Guy Disney flew in to partner Sareerah, a 4 year old filly trained by A. Bianco. Lieutenant Colonel Erica Bridge, already based in northern Italy due to her husband's NATO posting, rode Dalton, a 5 year old gelding trained by Ilenia Nero and ridden in the famous colours of the double Prix de l'Arc de Triomphe winner Ribot.
The participation of the military riders was made possible due to the assistance of Merano racecourse and Major Domenico D'Alò. D'Alò is an Italian Signals officer who rode in the 2017 Grand Military Gold Cup and won the Annington Homes Queen Mother Memorial Hurdle Race for Nicky Henderson on Silverhowe at Sandown Park in March.
Some of the best amateur riders in Europe were amongst the 12 in the line up, including the eventual winner on Relco Sud Ovest, Barbara Guenet, the leading French Lady Amateur rider and Riccardo Belluco, the leading Italian Amateur, who has already notched up 20 wins in the series so far this season with over €72.000 in prize money.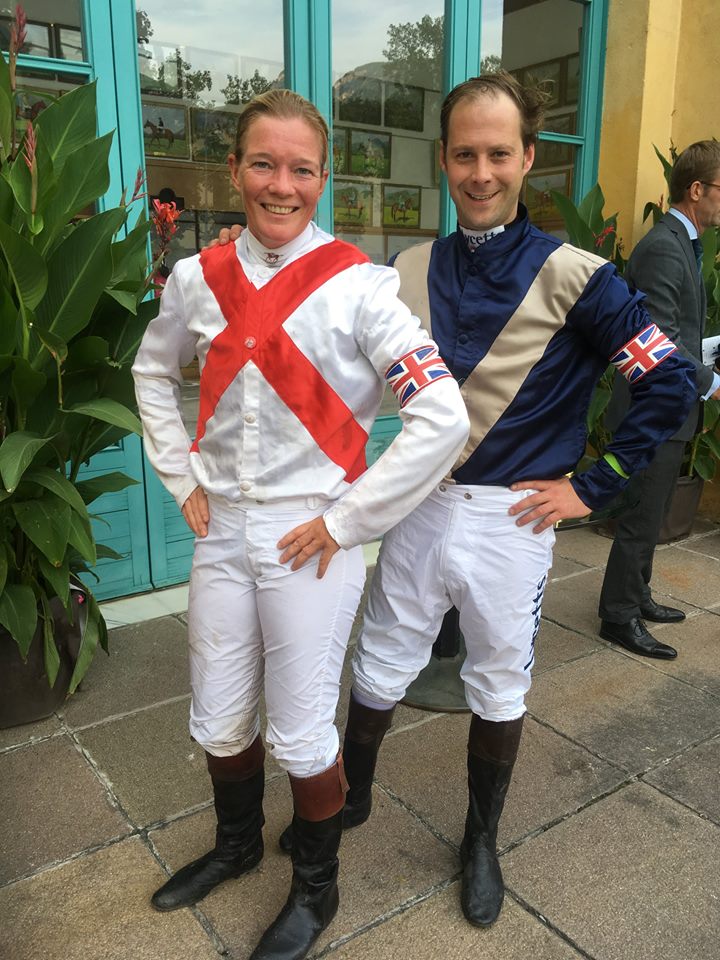 Merano has to be one of the most stunning racecourses around, surrounded by the Dolomites, with vineyards and Tyrolean villages nestled high up in the mountains. 3300m 'siepi' course is in a tight figure of 8, which demanded a fairly high standard of horsemanship and spatial awareness to negotiate the turns at speed. With one faller and a flying plank of wood from the base of one of the fences, it was not a race devoid of excitement.
D'Alò managed to finish 2nd on Albina behind Relco Sud Ovest. Dalton quickened over the last for Bridge to finish well in 4th and Disney, whose instructions were to finish whatever happened, came home 7th.
It was a great experience for the British military riders to race in Italy, particularly at such a big venue and on the first day of the two-day Gran Premio meeting.