Jay Kendrick rides for UK in China
28-10-2017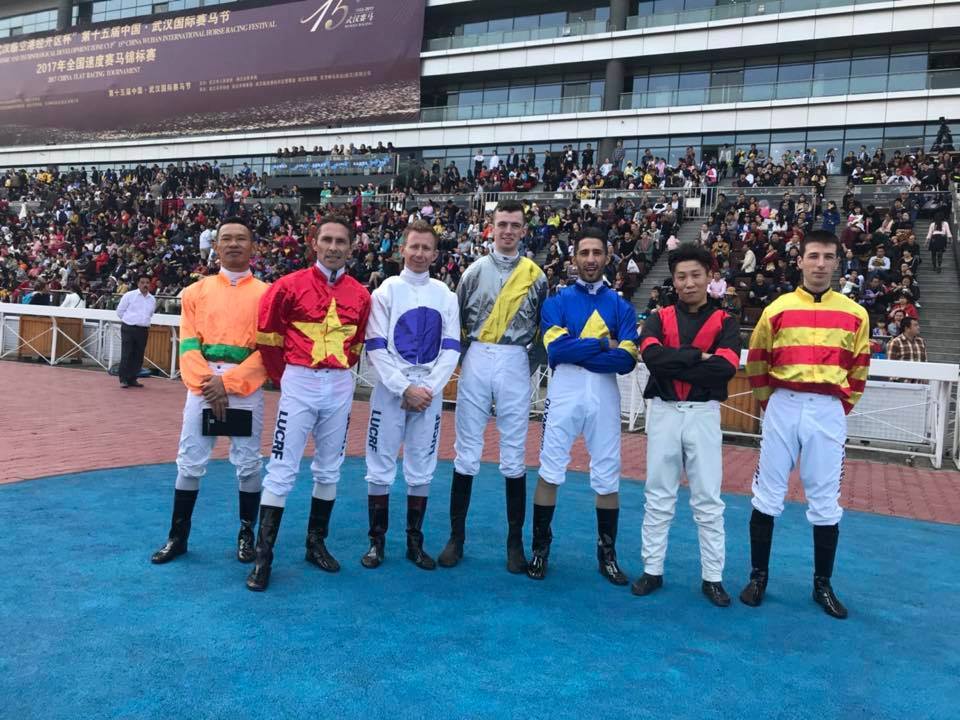 Huge thanks to Kit Wu of Wuhan Jockey Club for inviting us to send a representative from the UK to ride in China this week in their International Invitational race.
Well done to Jay Kendrick for being selected to represent Great Britain and doing an excellent job for us in this ambassadorial role. James is amateur jockey to Roger Charlton at Beckhampton and has enjoyed a winner under Rules as well as an Arabian win.
James thoroughly enjoyed taking part in yesterday's race and, although his horse was a little too slow to be placed, this was a great and unique experience for him and we really appreciate the kind hospitality of our friends in China.