Emma Todd enjoys winning dead heat at Catterick!
24-01-2018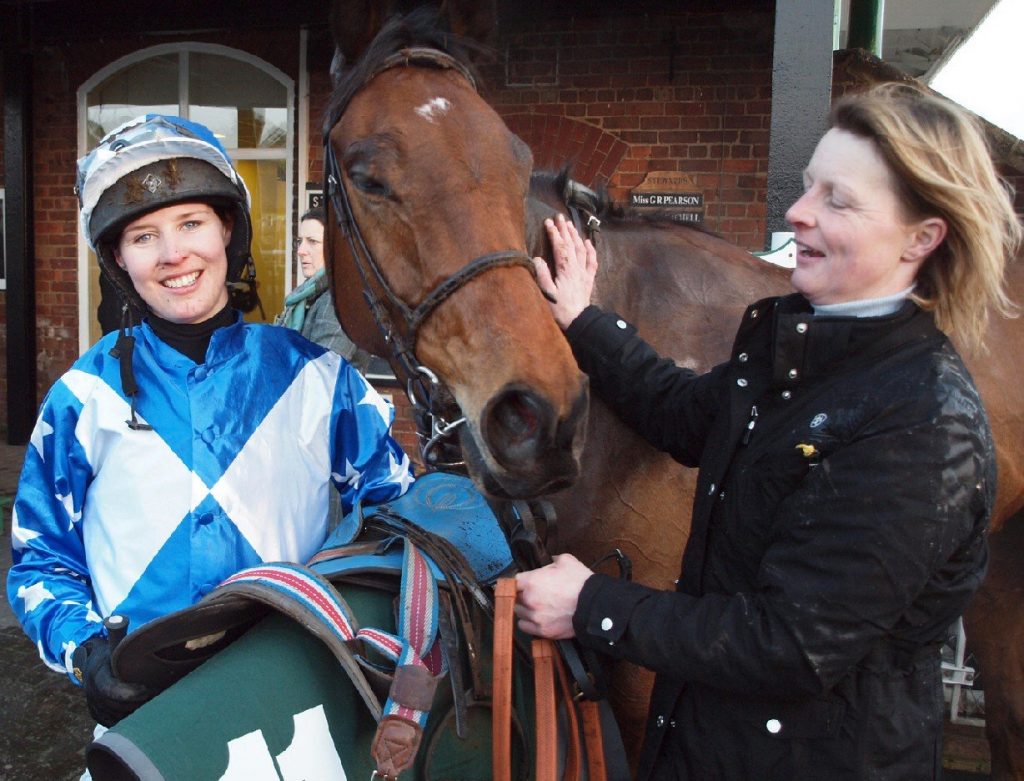 Well done Emma Todd on a thriller of a finish in the first at Catterick this afternoon in the Racing to School Novice Hurdle when partnering TEESCOMPONENTS LAD for Gillian Boanas and battling to the line to dead heat with Tim Vaughan's JAUNTY FLYER and Alan Johns!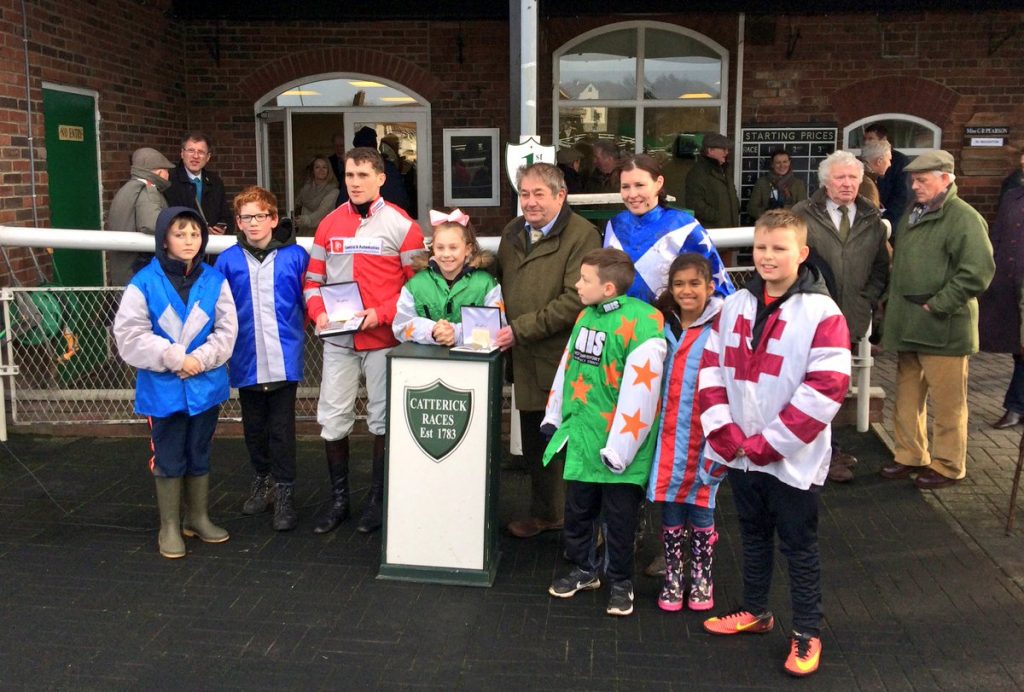 It was a great experience for the school children there too who presented the winning jockeys with their prizes.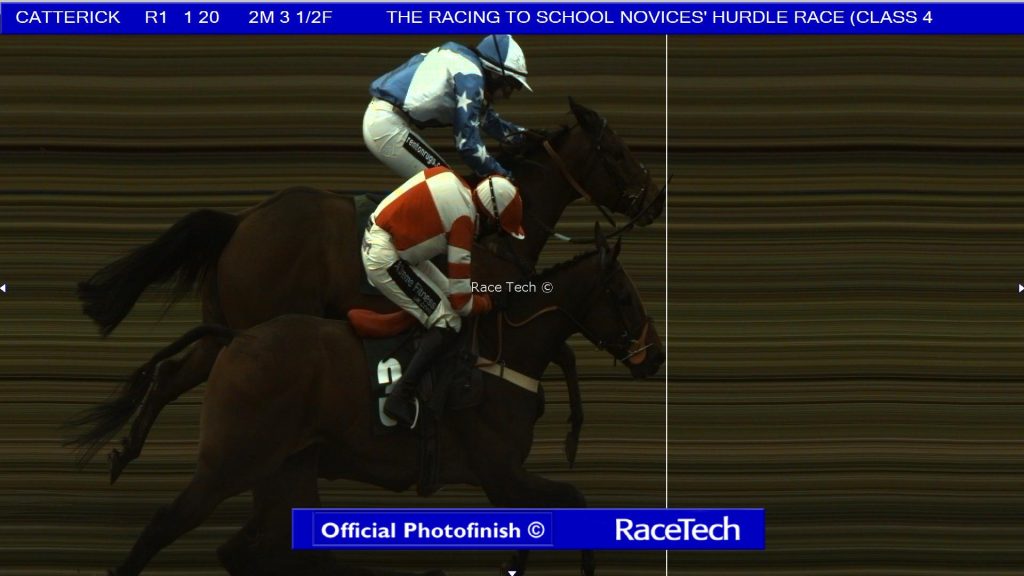 Congratulations to winning connections.