Lorcan Williams and Zac Baker lead the gents jumps championship
14-05-2018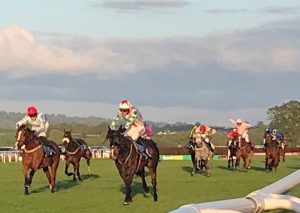 Whilst the professional jump jockeys' new 2018/19 season is now well underway, of course our own amateur jumps season does not end until Stratford's evening meeting on Friday 8th June. That is exactly 25 days away and in case you are wondering why I am counting, that is because our jump championships have rarely been so exciting and seen so much competitiveness at the top of the tables!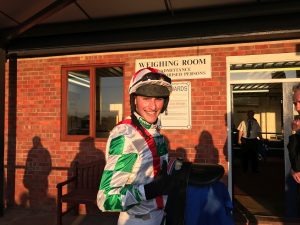 Zac Baker has been leading the gentlemen for much of the season with an early lead taken last summer and keeping his place for several months. However, with the onset of the Hunterchase season several fellow weighing room colleagues have been stacking up behind him in recent weeks and Lorcan Williams went one ahead last week to lead the tables with 11 winners, leaving Zac and Alex Edwards on 10 and David Maxwell on 8.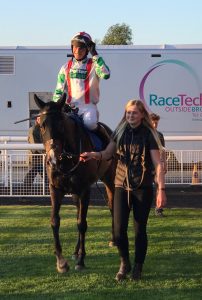 Last Tuesday the AJA hurdle at Ludlow saw Zac rejoin Lorcan in pole position on 11 wins, with Lorcan announcing his intention to turn conditional before the end of the season. However, the new BHA system whereby any Category B holder has now to complete a 2nd week at either the Northern Racing College or British Racing School before turning pro has meant that Lorcan will have to remain amateur until he is able to complete this course in the near future.
Congratulations to Zac on a great ride at Ludlow for his boss Nigel Twiston-Davies on EQUUS MILLAR in the Amateur Jockeys Association Handicap Hurdle, tracking the leaders and going 2nd 2 out to lead in the last 100 yards and win cosily by just over a couple of lengths from James King, with Alex Ferguson 3rd.
🏆
👏
👌
🎉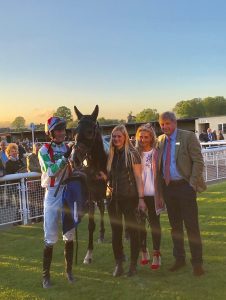 Good luck to all the lads for the rest of the season, with a fascinating battle for the championship in store!