SOPHIE DODS CLAIMS QM CUP IN 1ST CAREER VICTORY!
16-06-2018
The eagerly awaited highlight of the ladies season at York, the Queen Mother's Cup, did not disappoint with a thrilling finish and Michael Dod's giving one of his 20-year-old identical twin daughters Sophie her first ever career win aboard MISTER BELVEDERE.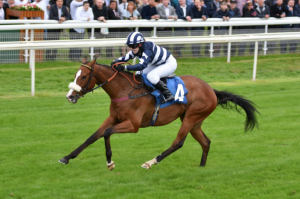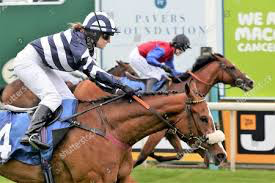 There were many previous winning jockeys in the race with triple winning jockey Serena Brotherton 1999 (Flower O'Cannie), 2003 (Sporting Gesture) & 2014 (Pearl Castle), Emily Easterby 2016 winner (Shoano),  last year's winner Joanna Lucy Mason (Tapis Libre – trained by dual winner 2011 & 2012 Jacqueline Coward (Crackentorp)), 2015 winner Laura Wilson (Apterix) and 2013 winner (Nanton) by a nose Carol Bartley.  The Princess Royal also won this race back in 1988 and Francesca Cumani followed her mother's winning 2004 footsteps by winning in 2005 and again in 2006.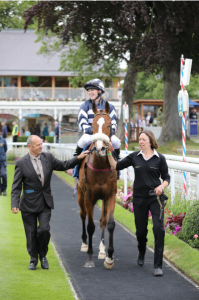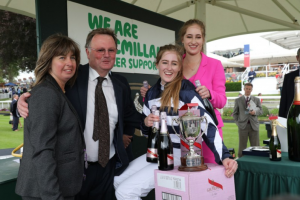 An overjoyed Michael Dods said that watching his daughter win "means as much as winning the Nunthorpe" and Sophie added "It's unbelievable, I can't quite take it in.".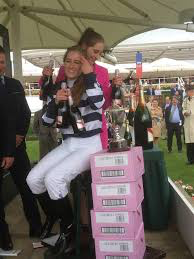 The link below tells more:
http://www.yorkpress.co.uk/sport/16296053.dods-family-rule-in-queen-mothers-cup-at-york/