Betfair Novice Riders Flat Series 2018 announced
04-07-2018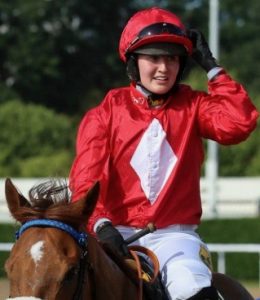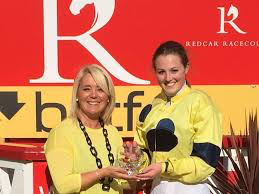 The Amateur Jockeys Association are delighted to announce the return of the popular Betfair Novice Flat Amateur Series now in its sixth year.  The Series is open to amateur jockeys who are members of the AJA and who at 1st April 2018 have ridden no more than 3 winners under the Rules of Racing (both Jump and Flat).  (This excludes Point-to-Point and Arab race wins.)
The Amateur Jockeys Association manages the series in consultation with the British Horseracing Authority.  In addition Tim Reed, BHA Jockey Coach, walks the course with all participating jockeys together with a full de-brief afterwards.
Points are awarded to riders as follows:  10 points for winner, 6 for second, 4 for third and 2 for fourth.  Also-rans awarded 1 point. 
Winning connections are presented with Betfair trophies after each race and the winning series jockey is presented with the Betfair Novice Flat Amateur Series Trophy. 
Races are programmed as follows:
18th July Catterick Bridge
25th July Leicester
1st August Redcar
12th August Royal Windsor
14th August Thirsk
17th August Nottingham
22nd August Carlisle
27th August Ripon
Harry Phillips, Head of Sponsorship at Betfair, said "Betfair is delighted to be able to support the development of aspiring jockeys through this series which has been really successful since its inception."
Tim Reed, BHA Jockey Coach, said "It's great to have Betfair continuing their support for this novice riders series which offers such a valued opportunity for inexperienced riders to not only get a start  but also learn so much without feeling they are being judged." 
Sarah Oliver, CEO of the AJA, said "This training series is eagerly awaited every summer,  offering our novice riders invaluable race riding opportunities and tutelage. Betfair's loyal and generous support is highly valued by us all and we look forward to seeing our novice riders flourish as a direct result."