David Maxwell enjoys Grade 3 success in Auteuil!
25-11-2018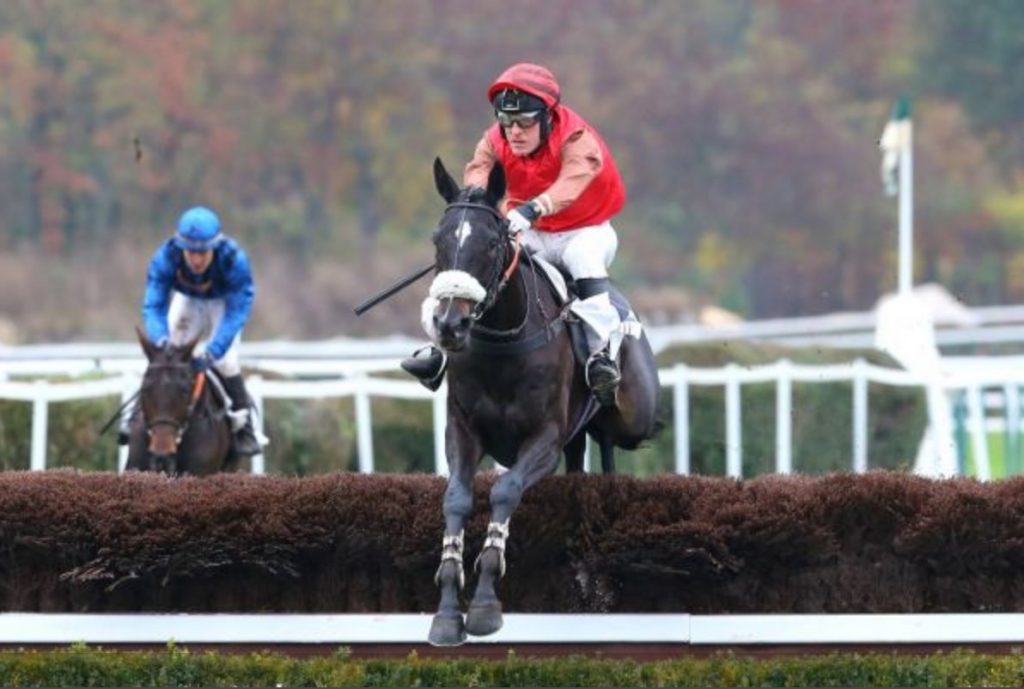 Congratulations to David Maxwell fresh from the Arqana Autumn Sales on Monday where under the guidance of Guy Petit he purchased Cat Tiger who he partnered at Auteuil this afternoon when riding against professionals in the Prix Morgex.
Having never sat on the horse before getting legged up, David actually parted company with him on the way to the start but this did nothing to damage their relationship as the partnership duly won!!
"He's a real professional, though I fell off him on the way down to the start" said David.  "It comes as a bit of a surprise the way you jump a fence on the way to the start in France.   I'd never sat on the horse before and I only saw him for the first time on Monday at the sales.  The first time I ever sat on him, I fell off him but won a Grade 3. Fantastic!"
"He's going to Paul Nicholls and he'll run in hunter chases next season" continued David. "We'll probably keep him to hurdles this season and then hunter chases after that."
Well done David!! 😻🐅🇫🇷🇬🇧🏆👏👏👏👍