NH Champions crowned at Stratford at season's finale
01-06-2019
Many thanks to Stratford Racecourse for their kind co-operation in allowing us once again to celebrate the end of the amateur NH season by crowning our champions with their respective presentations during the last day's racing of the amateur season.
David Maxwell has enjoyed a spectacular 2018/19 with no less than 18 wins to his credit, and although currently sidelined with injuries sustained in a recent crunching fall in Auteuil he gamely travelled to Stratford to receive his trophy. He was joined by lady champion Tabitha Worsley whose season of 10 wins included not only her memorable Aintree Foxhunters success but also a recent double at Perth which secured the championship for her.
Not to be outshone by their champions, both runners up to the respective titles secured a winner apiece on the night to showcase their jockey skills. Becky Smith enjoyed a patient ride aboard MELDRUM LAD for Yorkshire's Justin Landy to produce her horse with a perfectly timed run leading over the last to bring her total for the season to 8. Having led the tables for much of the season after securing the ladies Flat title last summer, this was a game effort and excruciatingly close for Becky and the unique Championship double eludes her for now.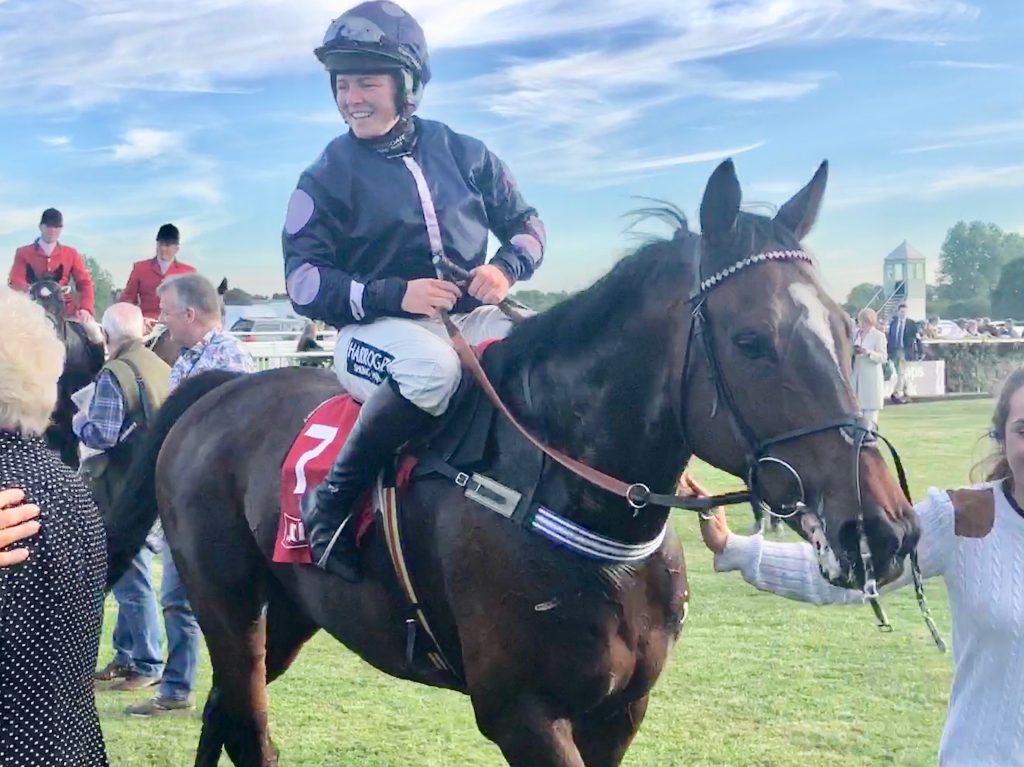 Following the presentations, it was the turn of Sam Waley-Cohen to increase his tally of 10 wins to 11, holding up the Paul Nicholls trained WONDERFUL CHARM for much of the race and galvanising his quirky horse in the closing stages to snatch victory from Dale Peters and CARYTO DES BROSSES by a neck on the line.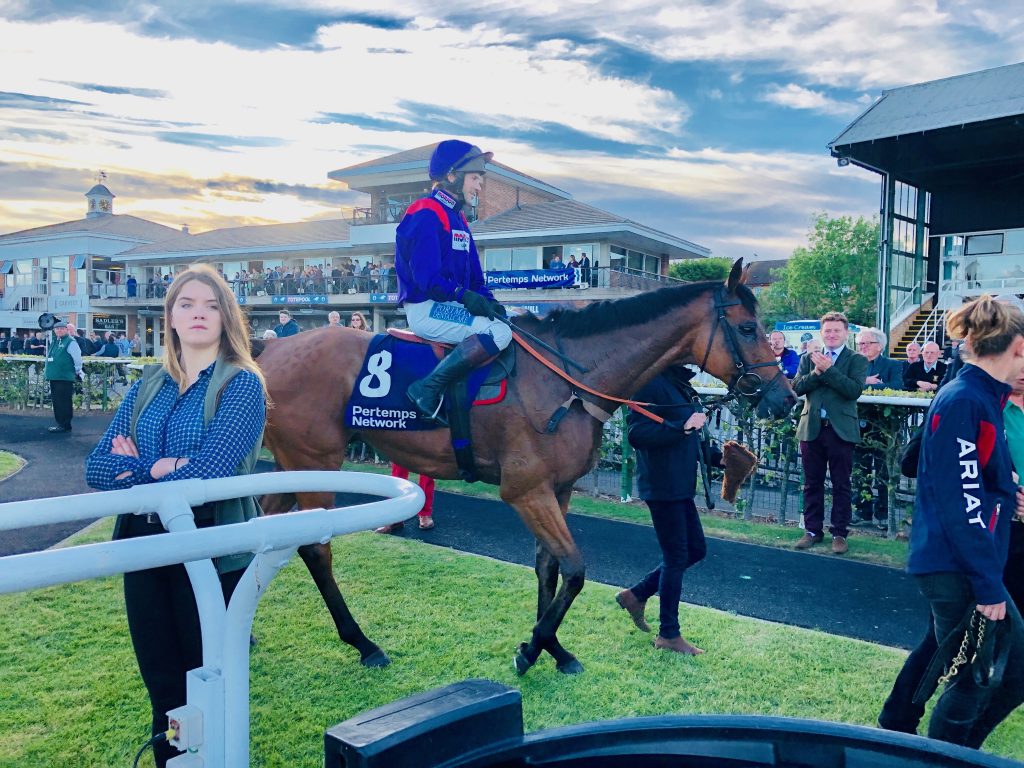 Many congratulations must go not only to both of our champions and their respective runners up but also to all amateur jockeys who have enjoyed winners this season! Today it starts all over again.